Extension
Here are some pictures of a few extensions i have built.
Extension i did in Lytham, foundations were piled, bad ground, the extension tapered to the back on the party wall boundary.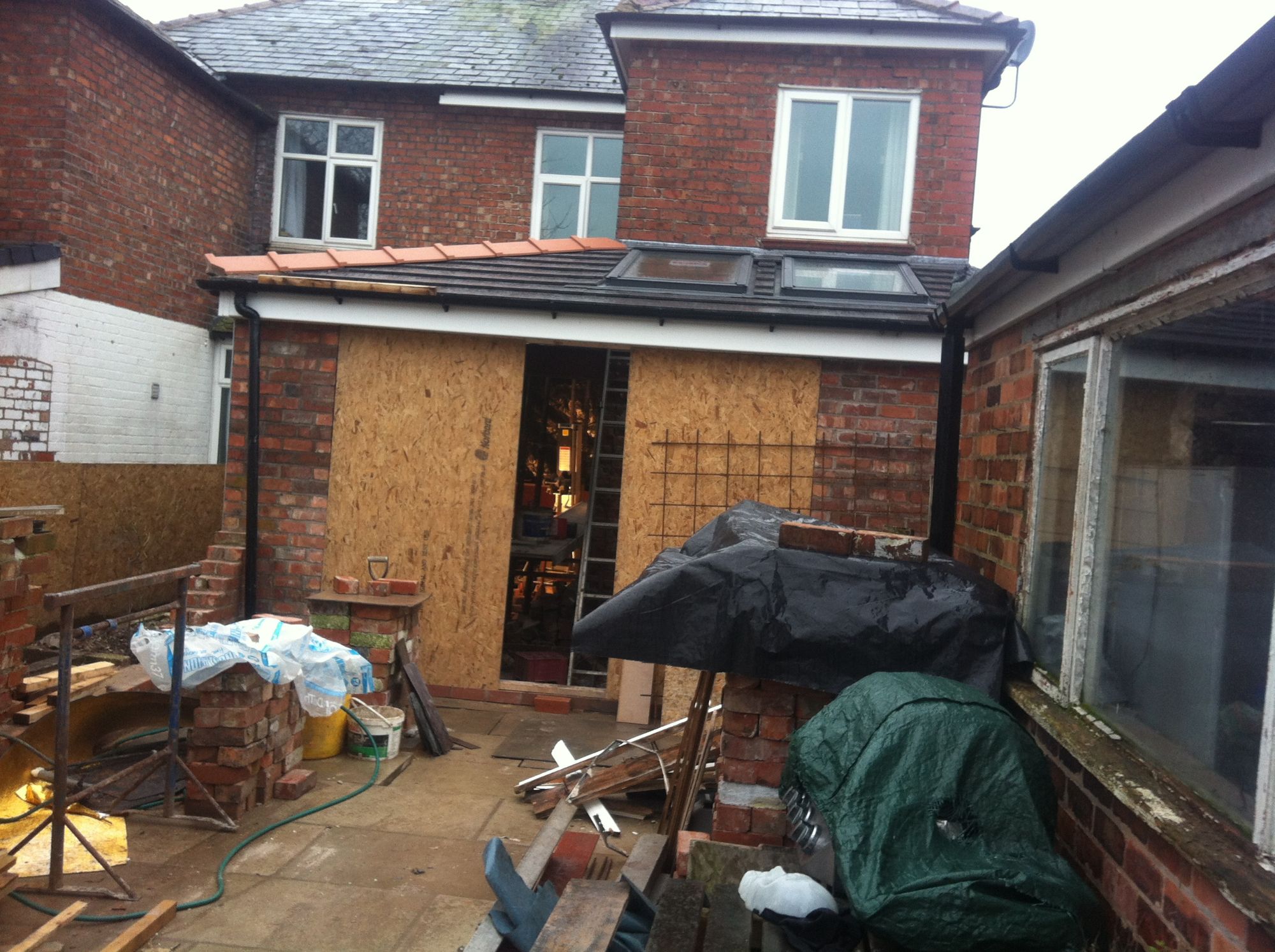 Well....looks like a bombs gone off! A lot of support here, holding up the upstairs bedroom extension, which you can see in the first pictures, the steel was heavy gauge stuff too.
Turned out well, quite light at the back end of extension too, with the fitting of large Velux roof windows. Plastered up ready for electricians final fix.
Pictures a bit blurred, looks good all painted up, alloy bi-fold doors to outside. Even a utility room where old back door was.
Last picture shows they live in this room. South facing back, had the sun all day long. Looked good when finished.