Staircases
Here you'll see some of the bespoke stairs i have made & fitted, usually made to get into the new loft rooms i have created. I try to match them up, fitting them over the existing stairs, obviously to save space. Sometimes i make them on site or in my workshop.
I love the joinery side of my work, maybe you will see something you like or get some ideas.
These pictures are of stairs i have made, look close at the detail too.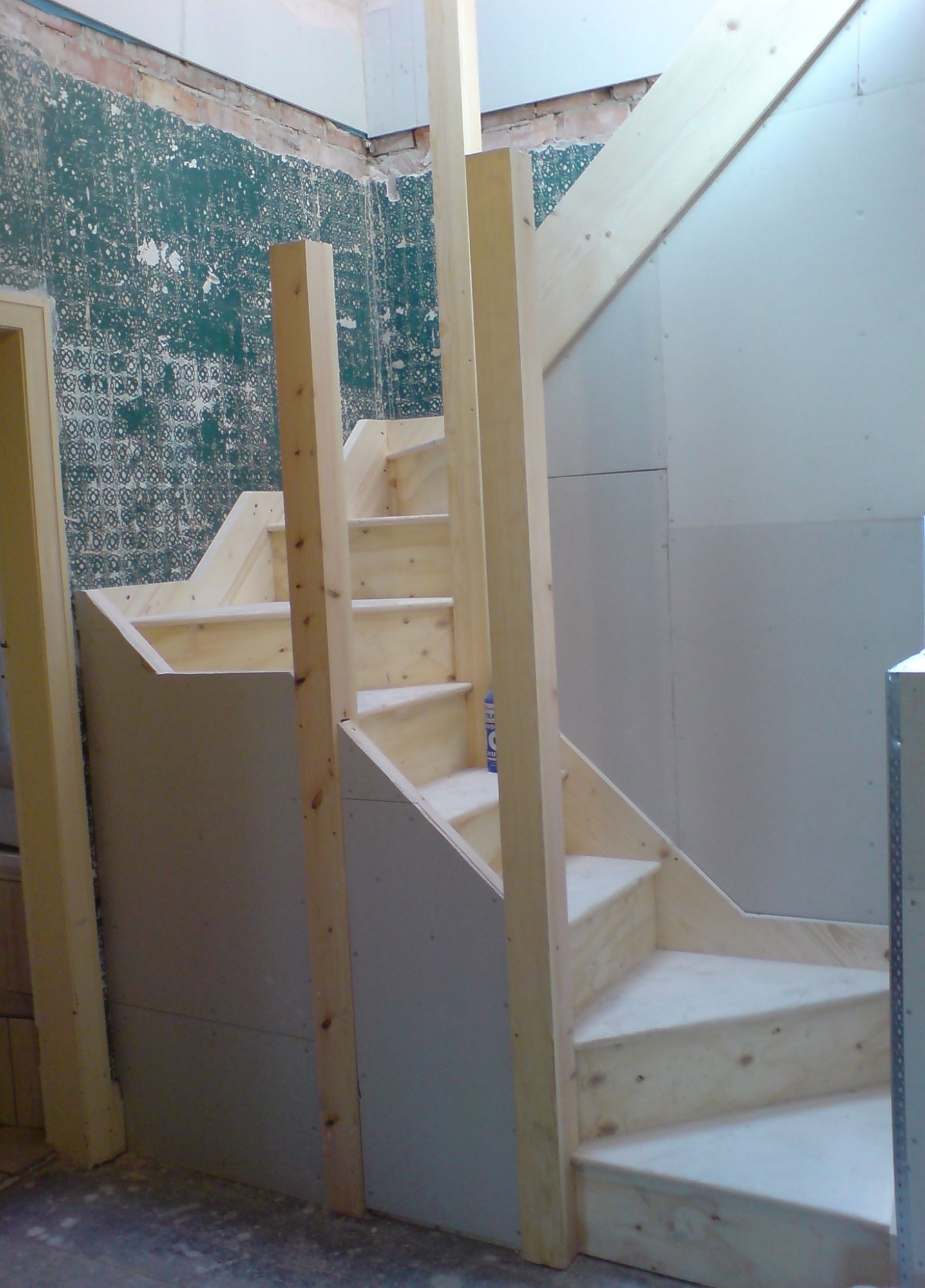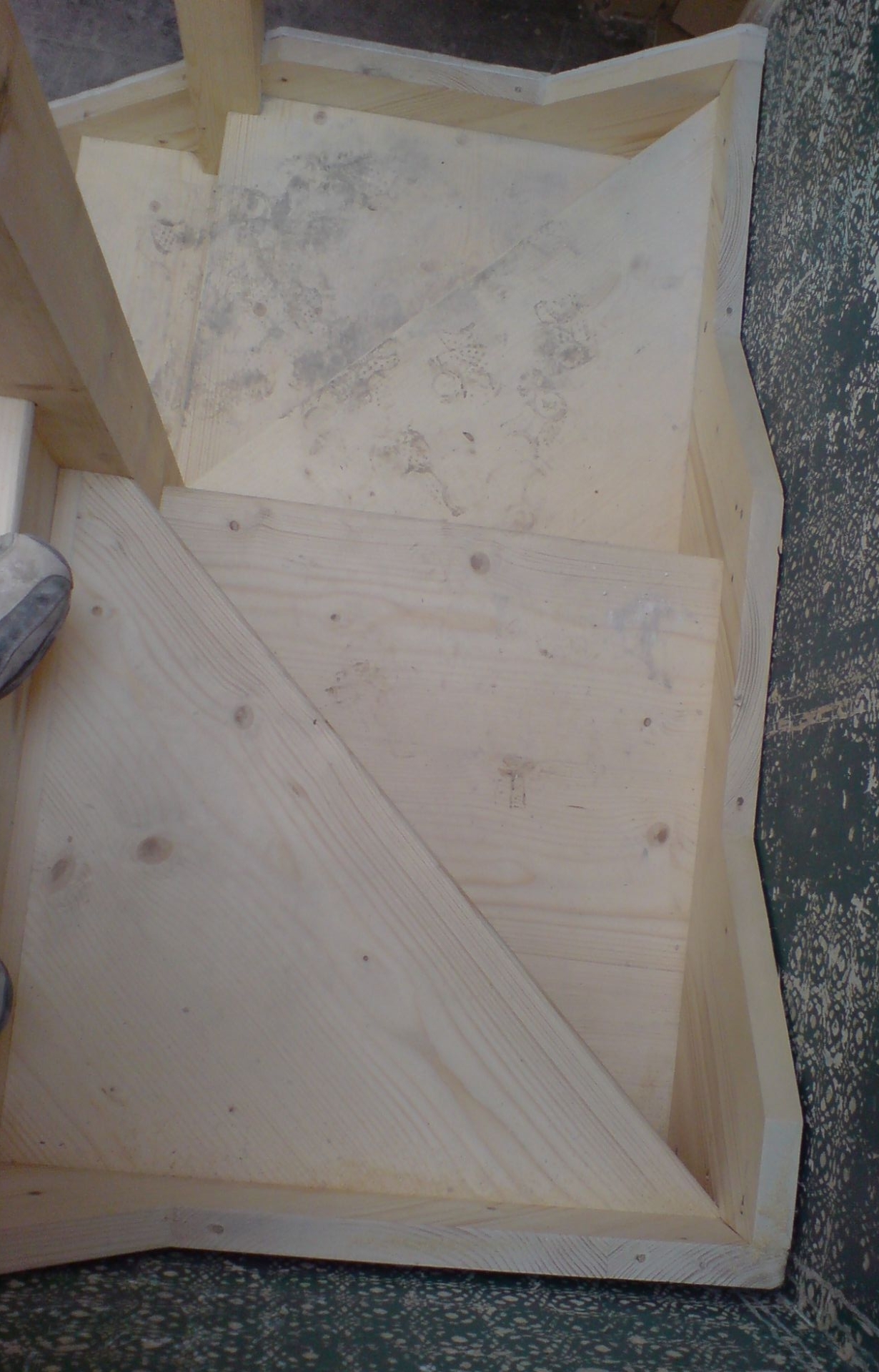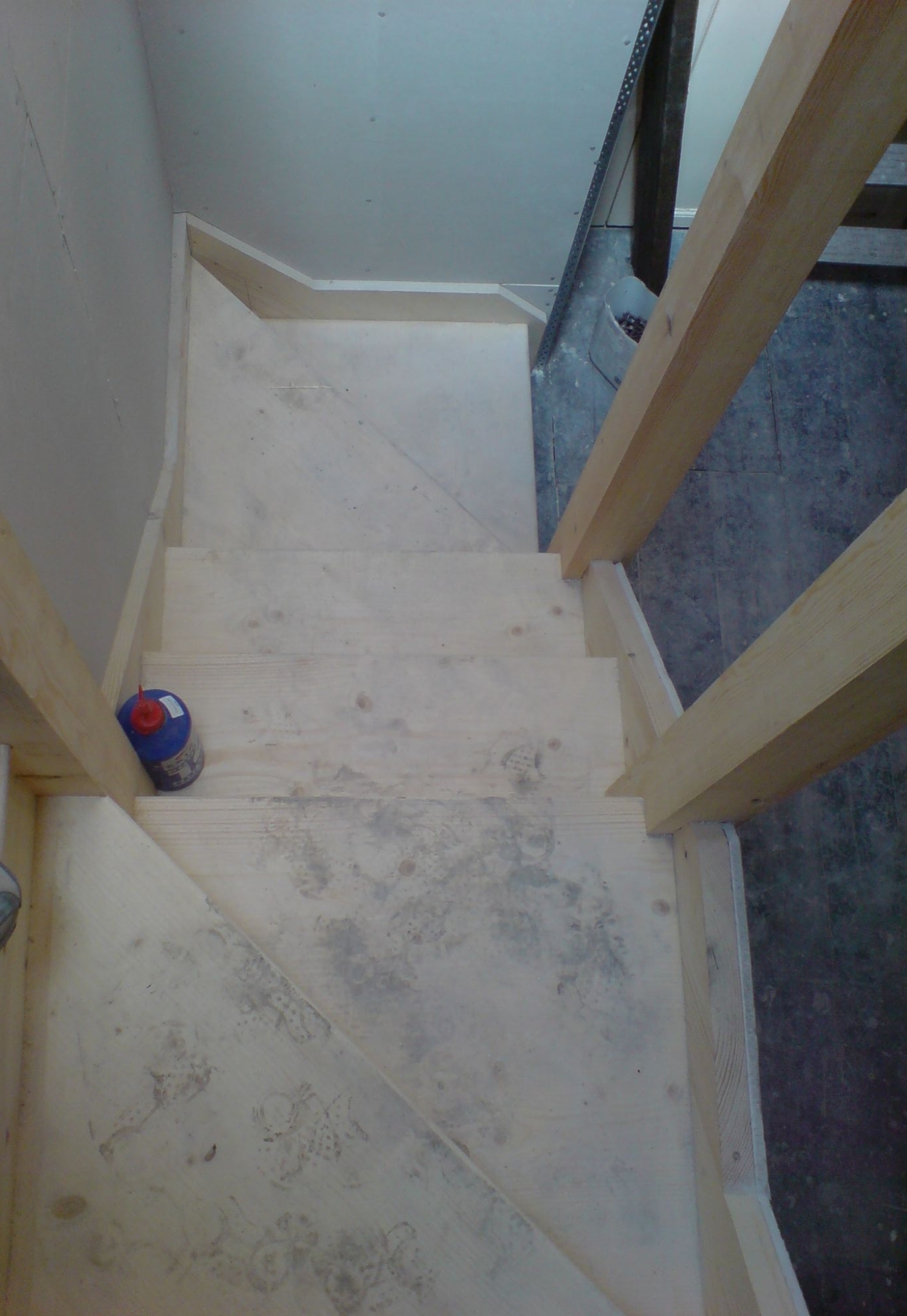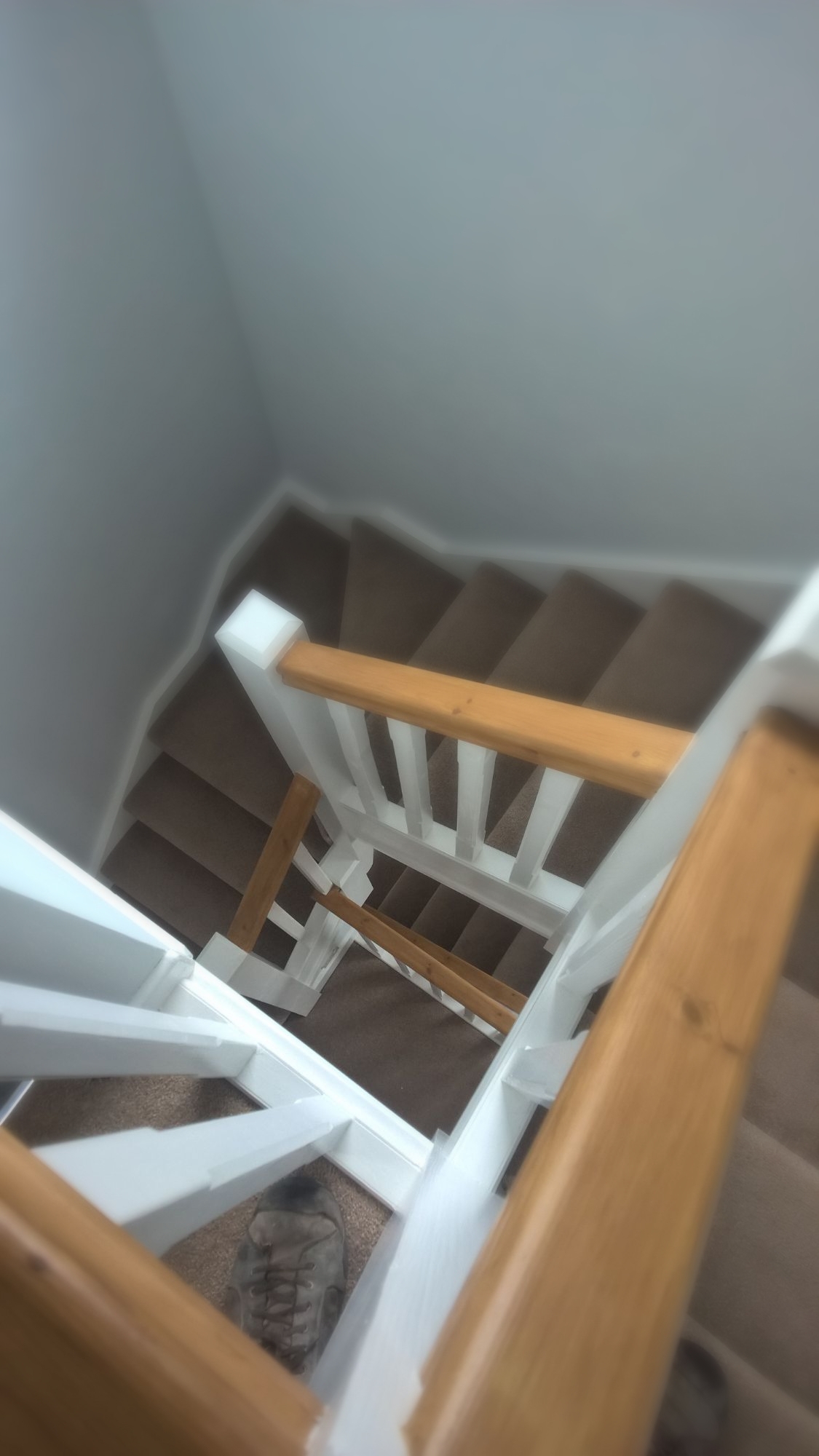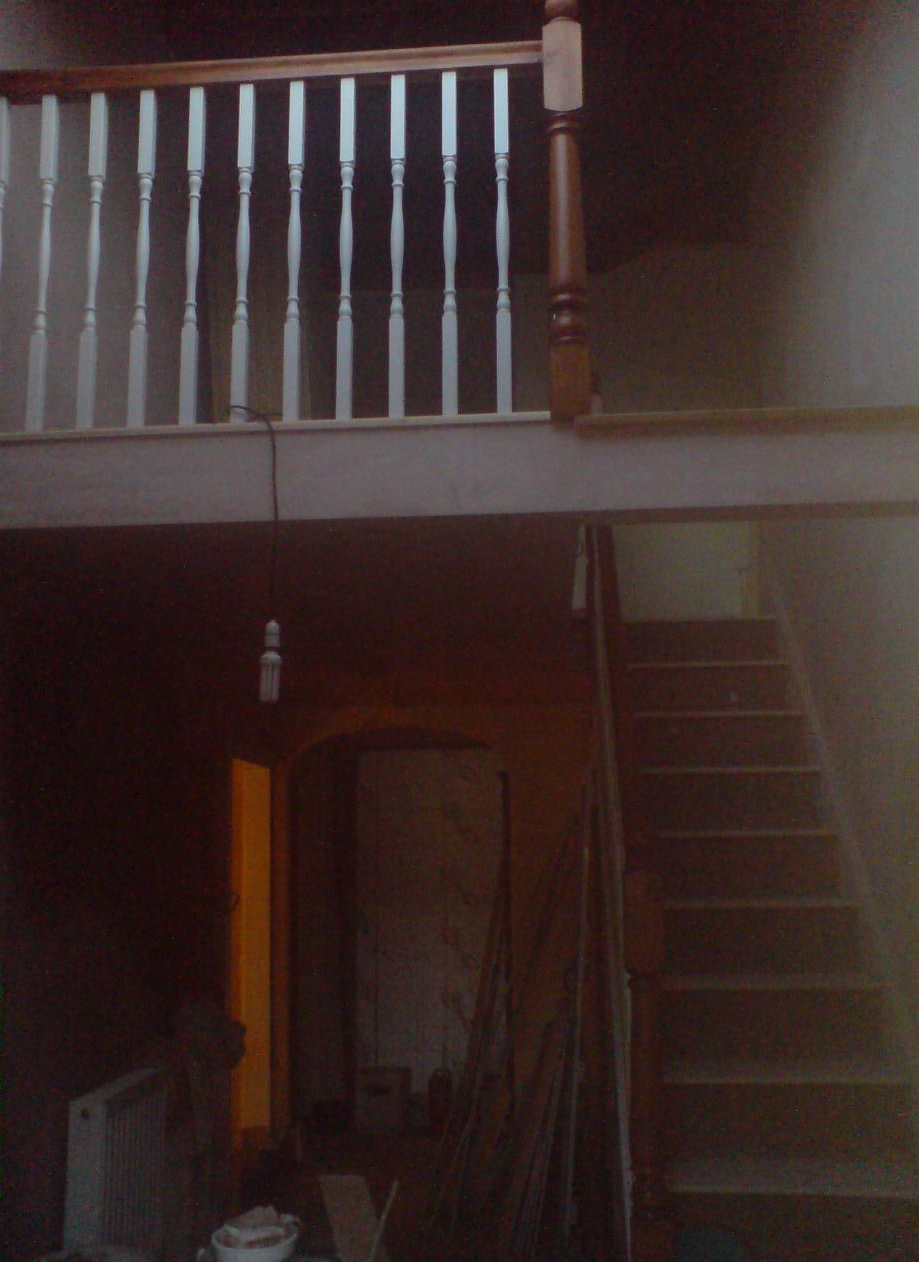 Birds eye view of winder stairs, getting up to next floor level in a small hallway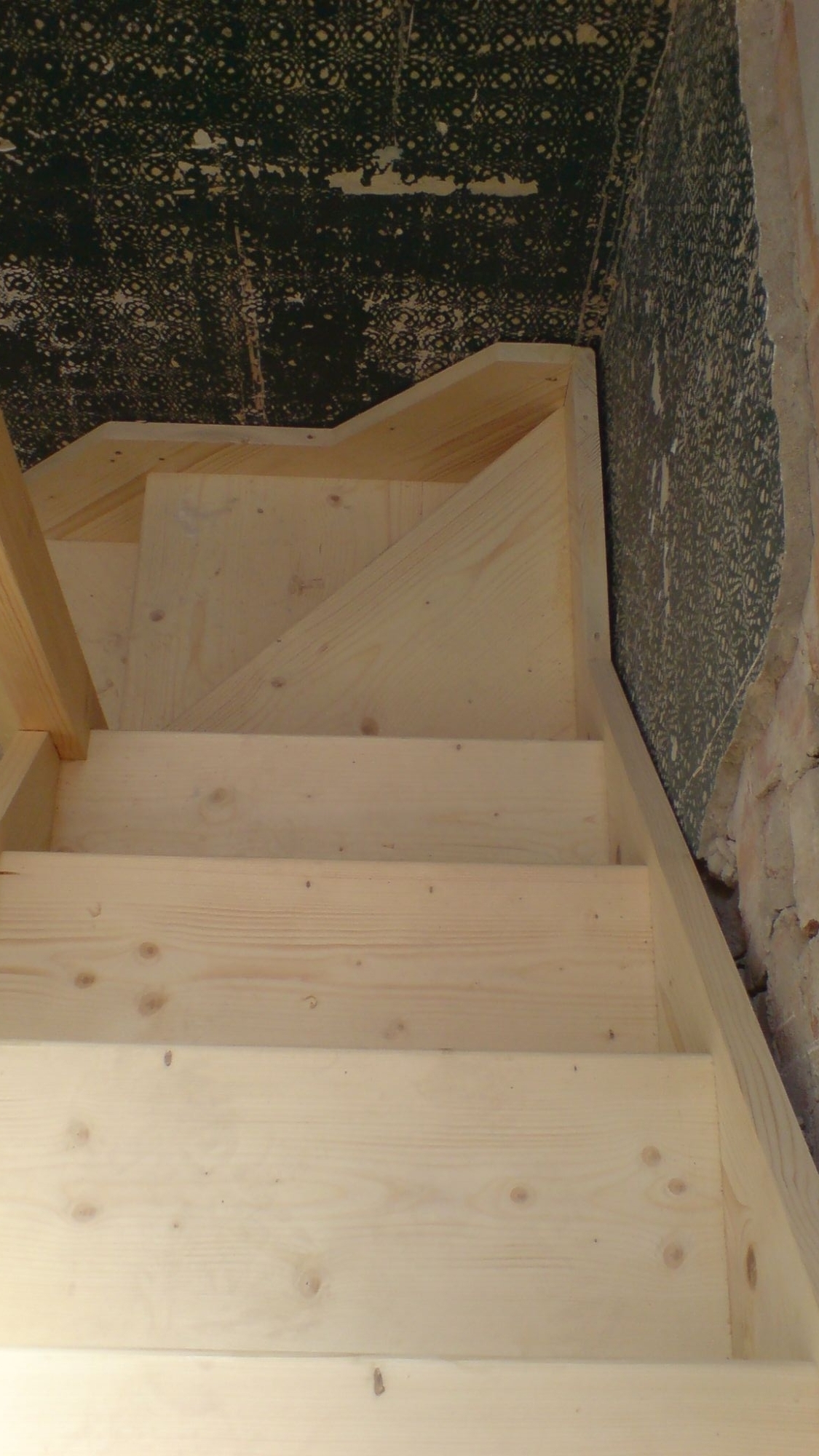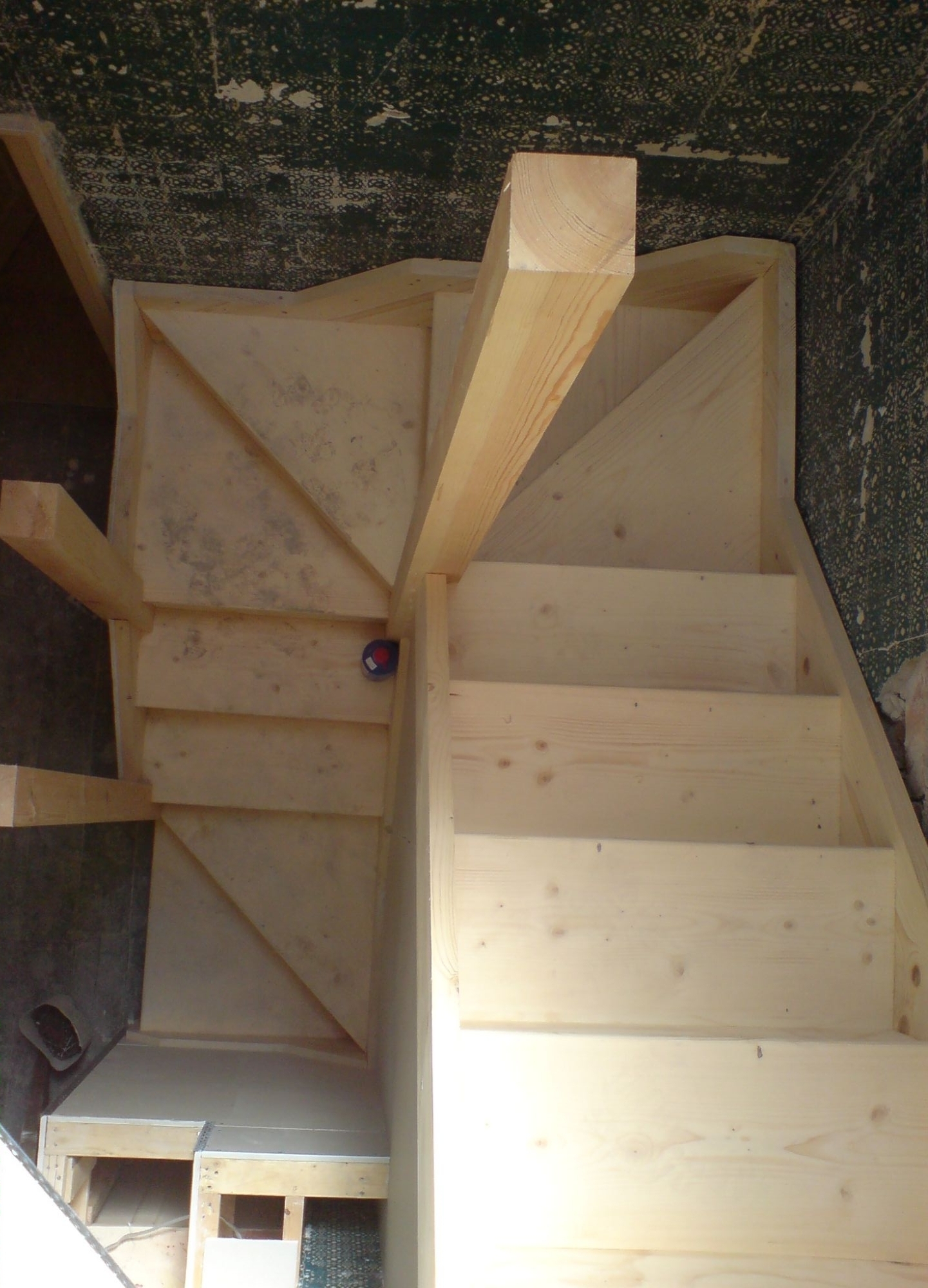 All worked out, cut out & ready to put together.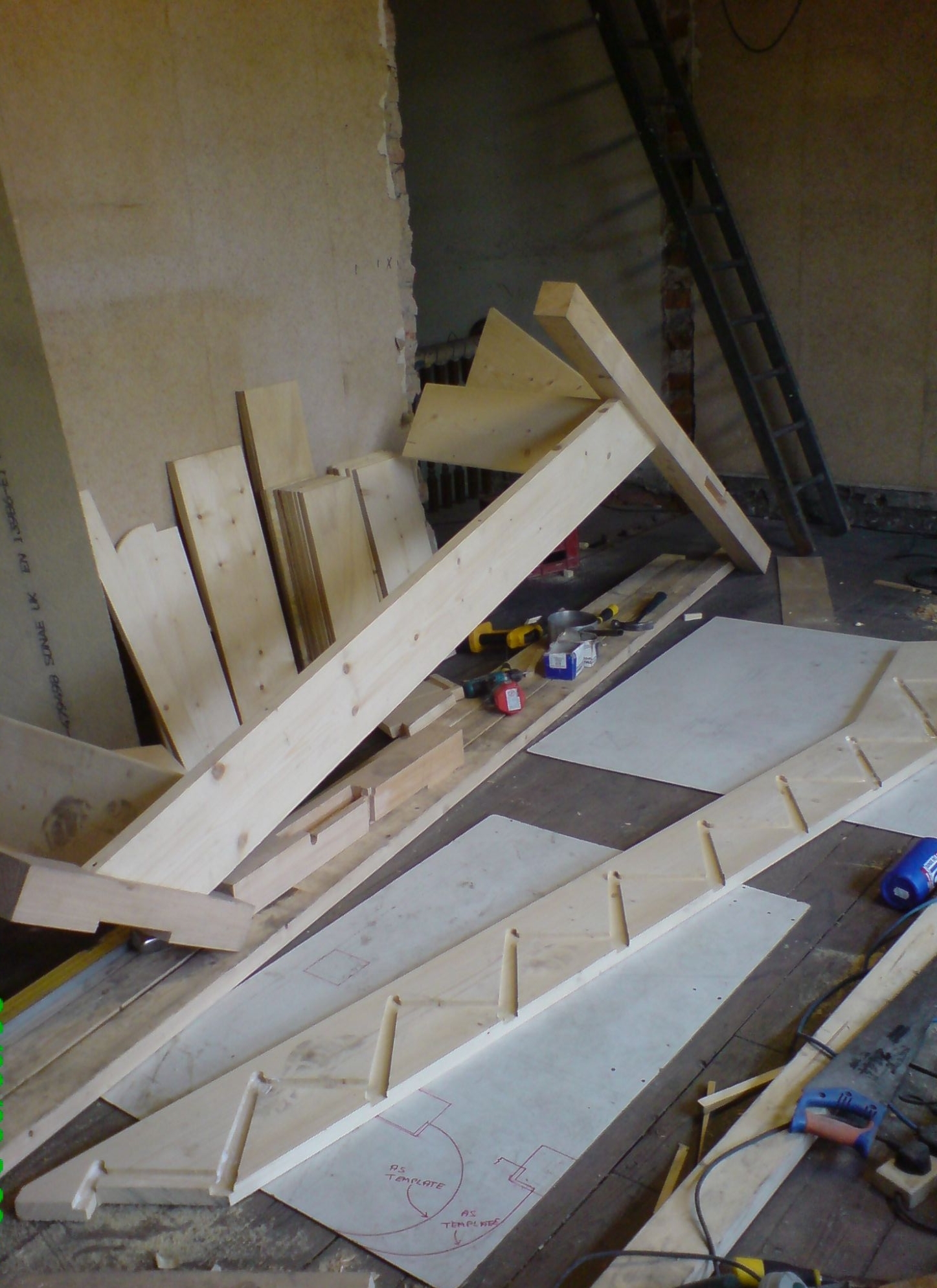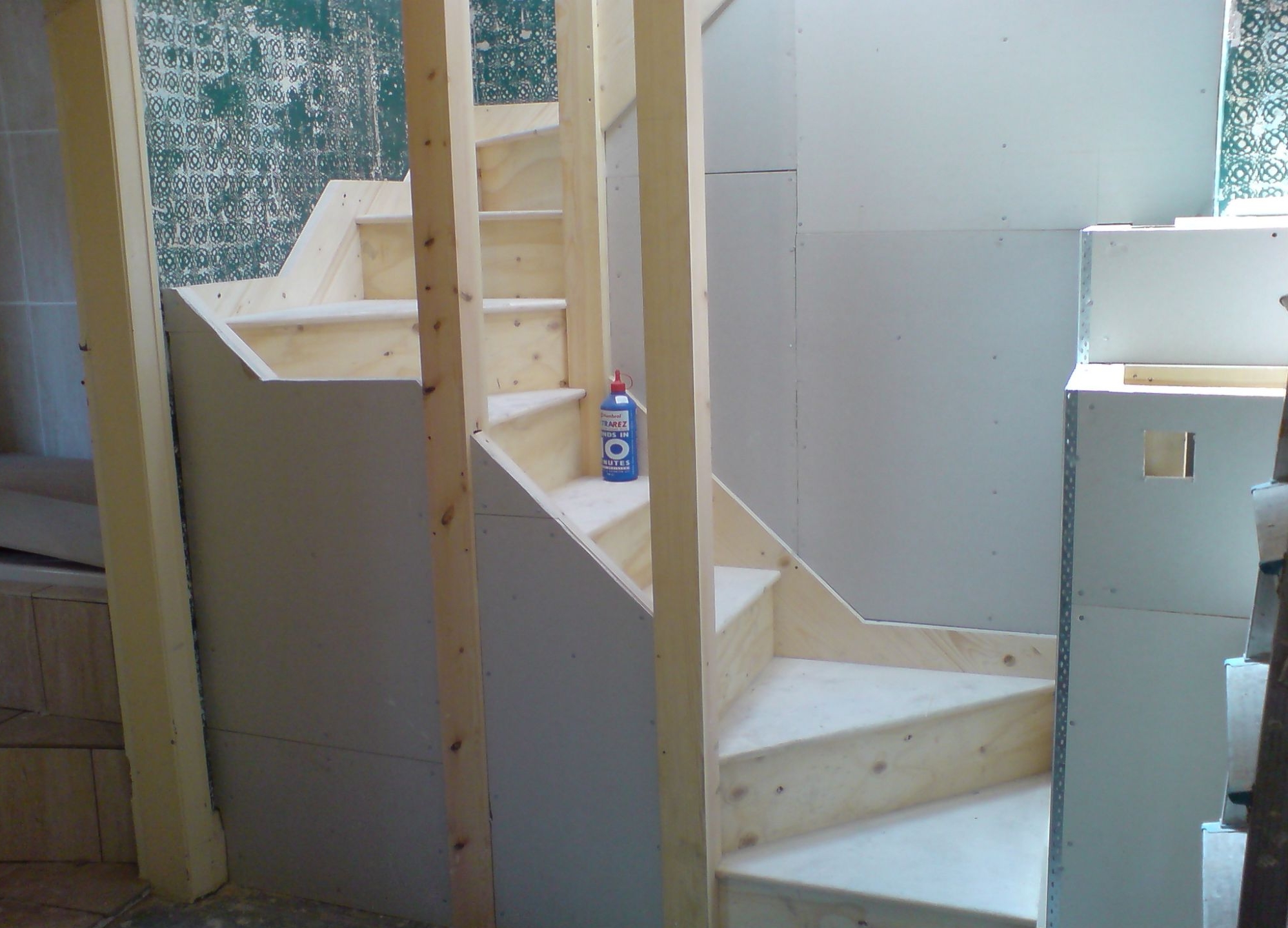 One of the bigger jobs i did, a few years ago now, going up to 2 large double bedrooms with en-suites, looking over Park Veiw in Lytham.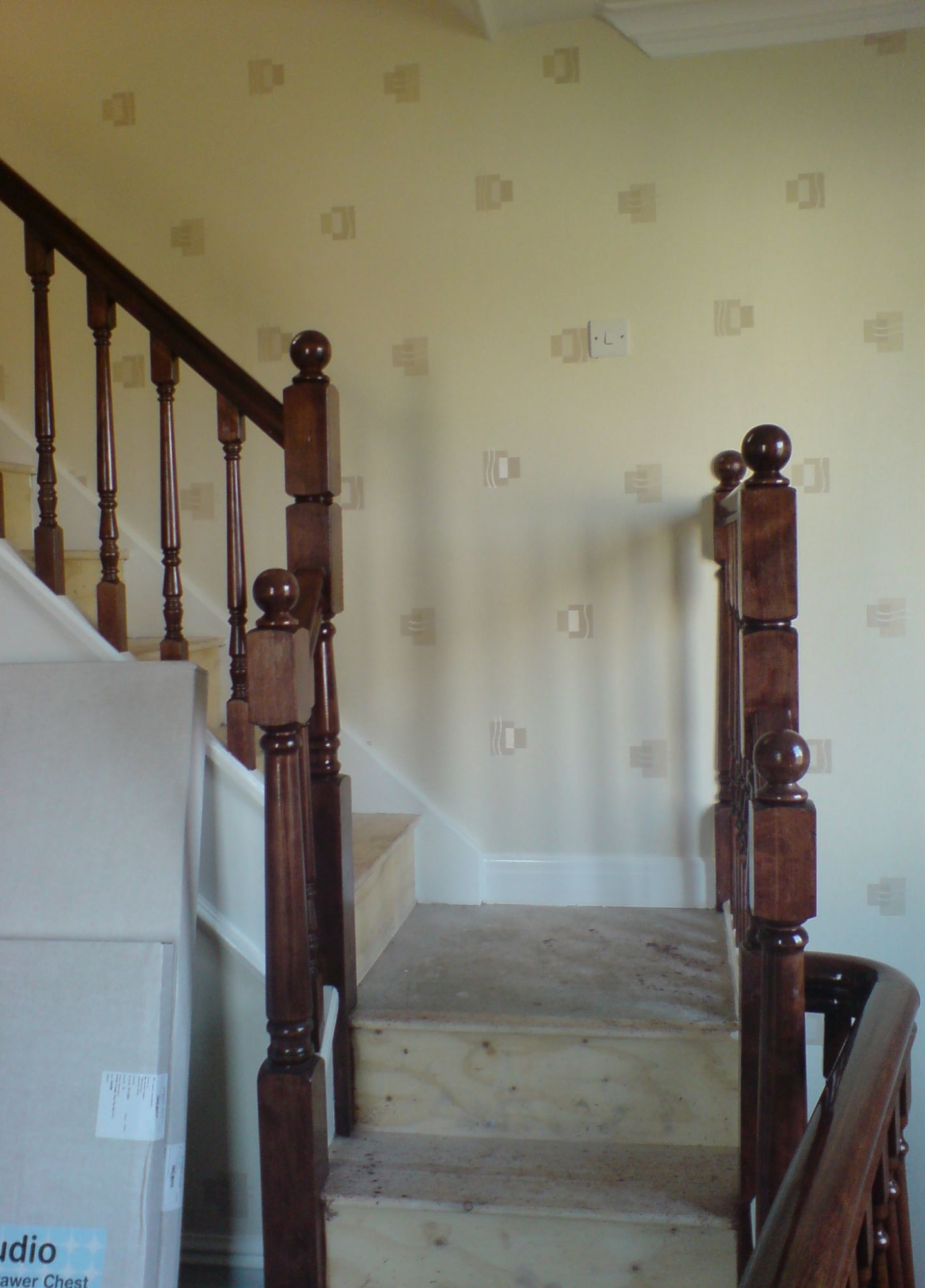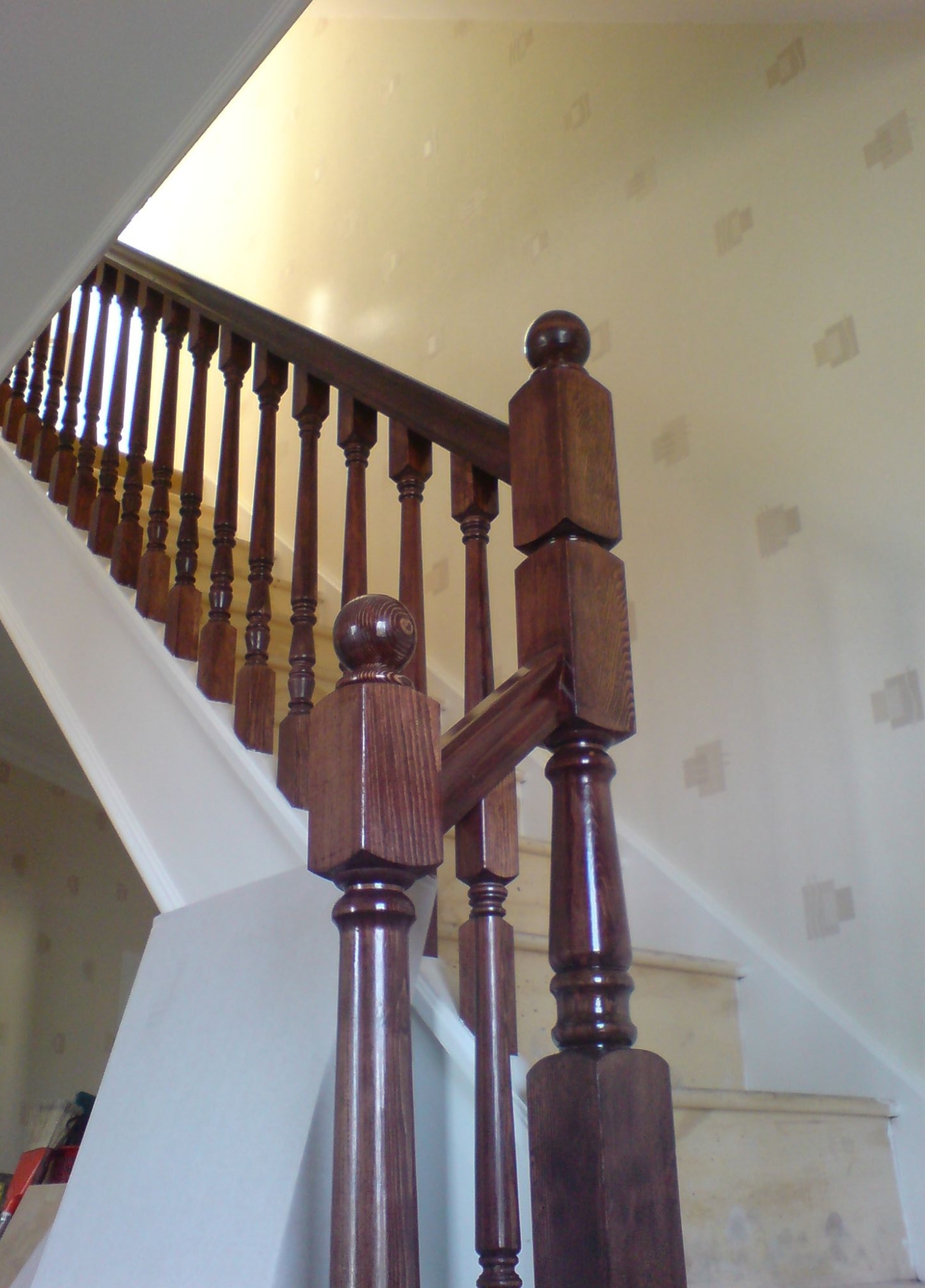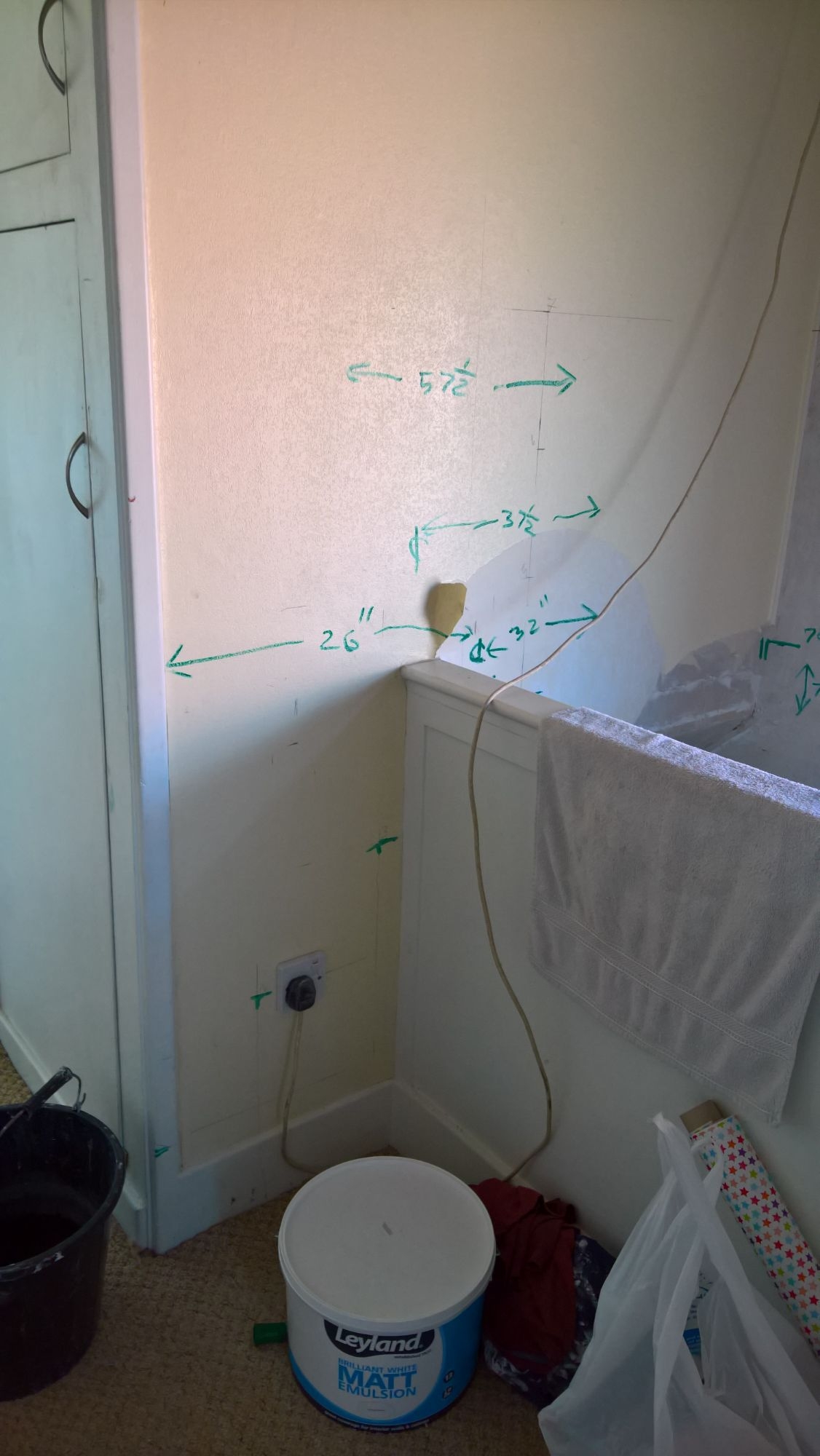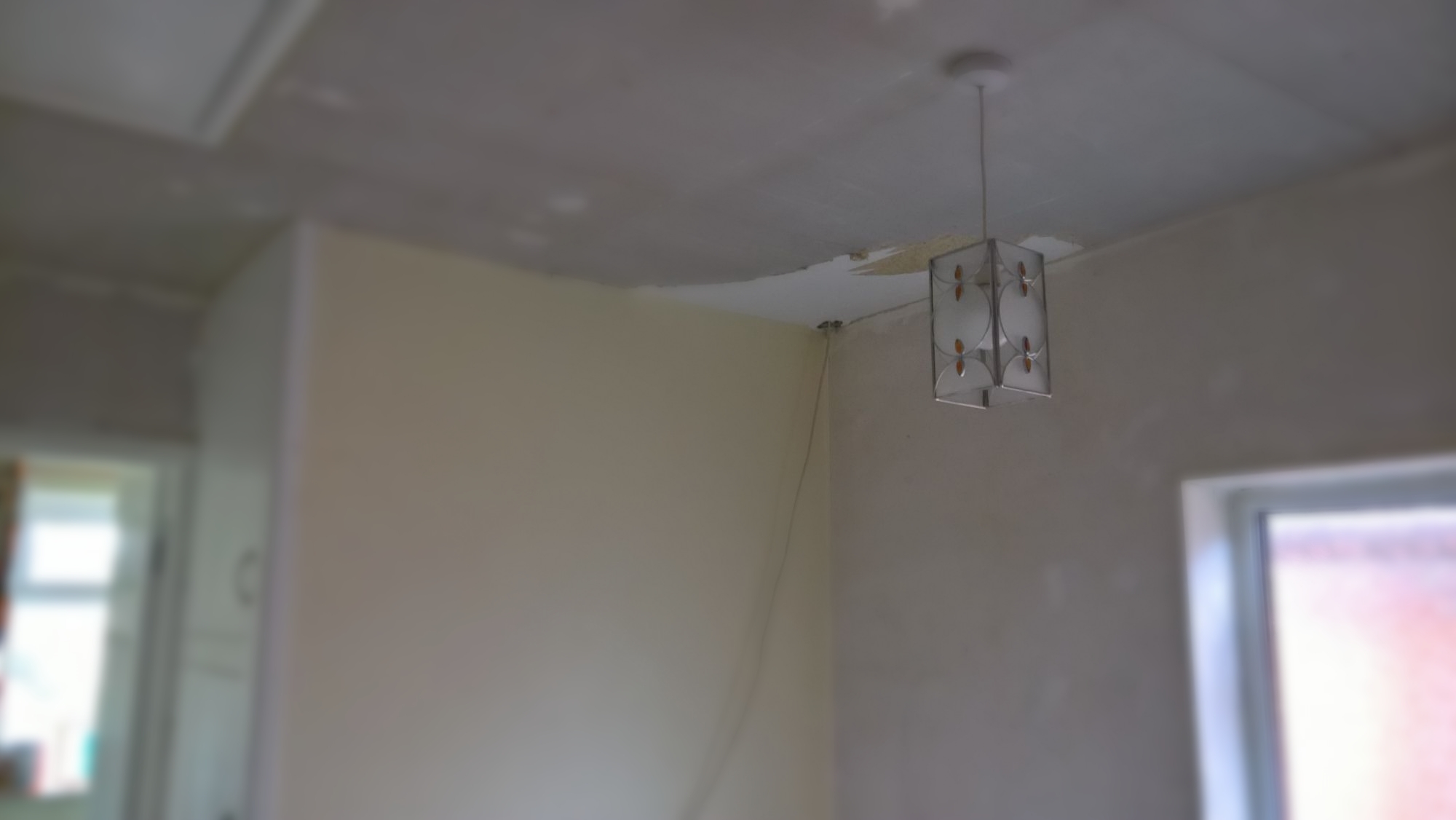 These stairs replaced the old cylinder cupboard on landing, bit tricky working out the headroom for the new stairs to give enough headroom coming up from ground floor. all worked out fine!!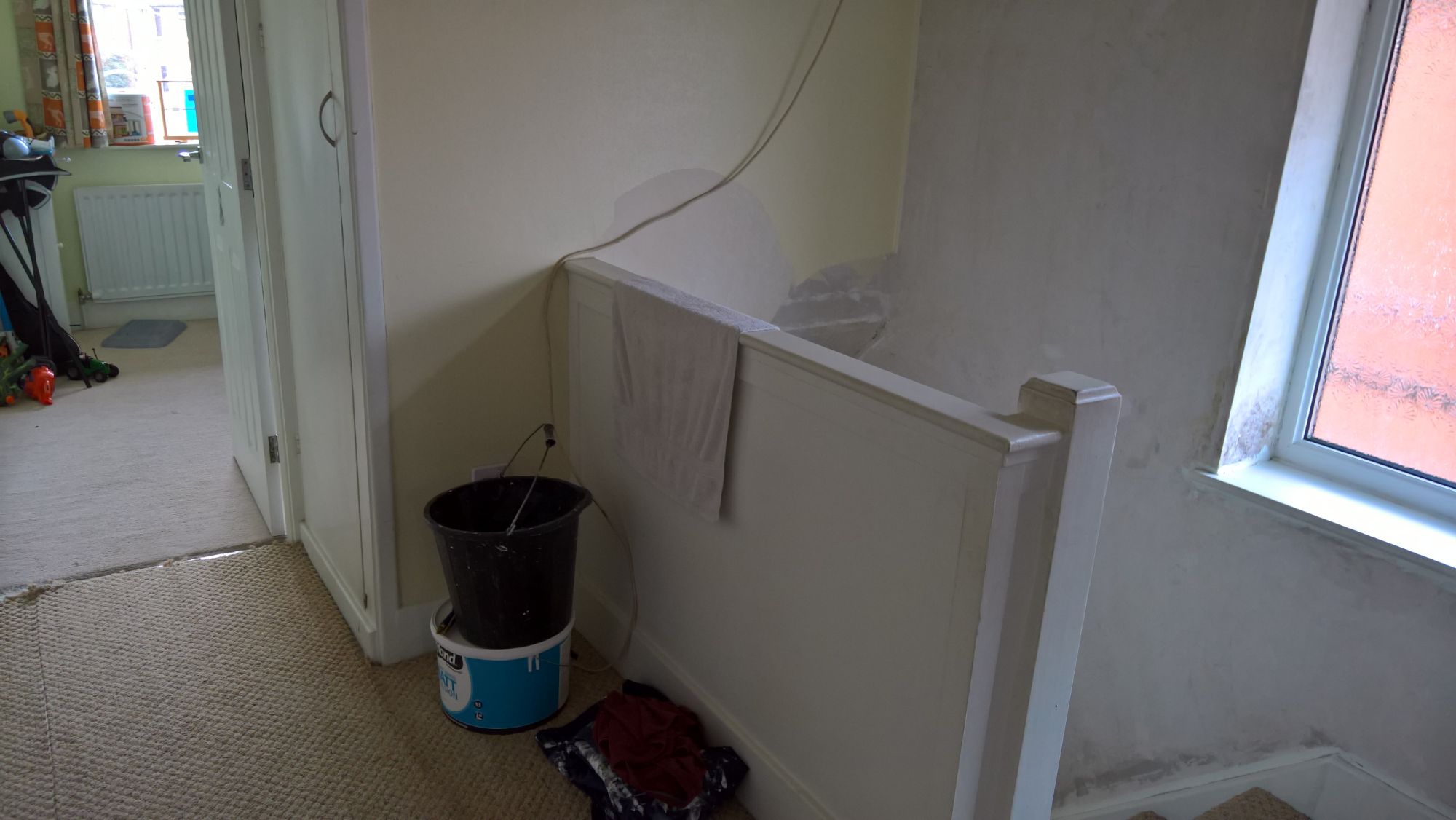 Looking at these pictures, almost in order from start to finish. Looks good when all finished & decorated, i don't usually see the finished job.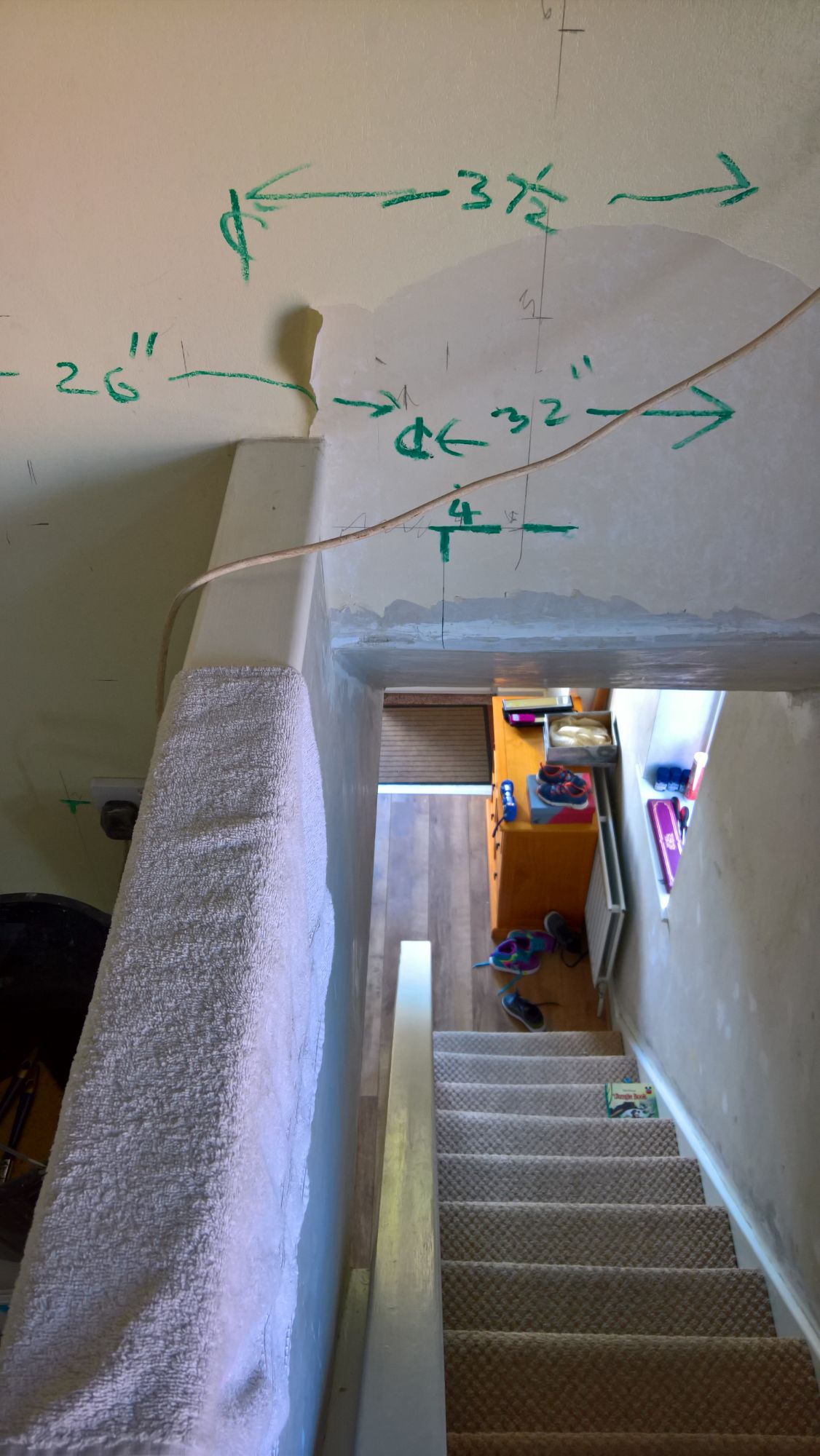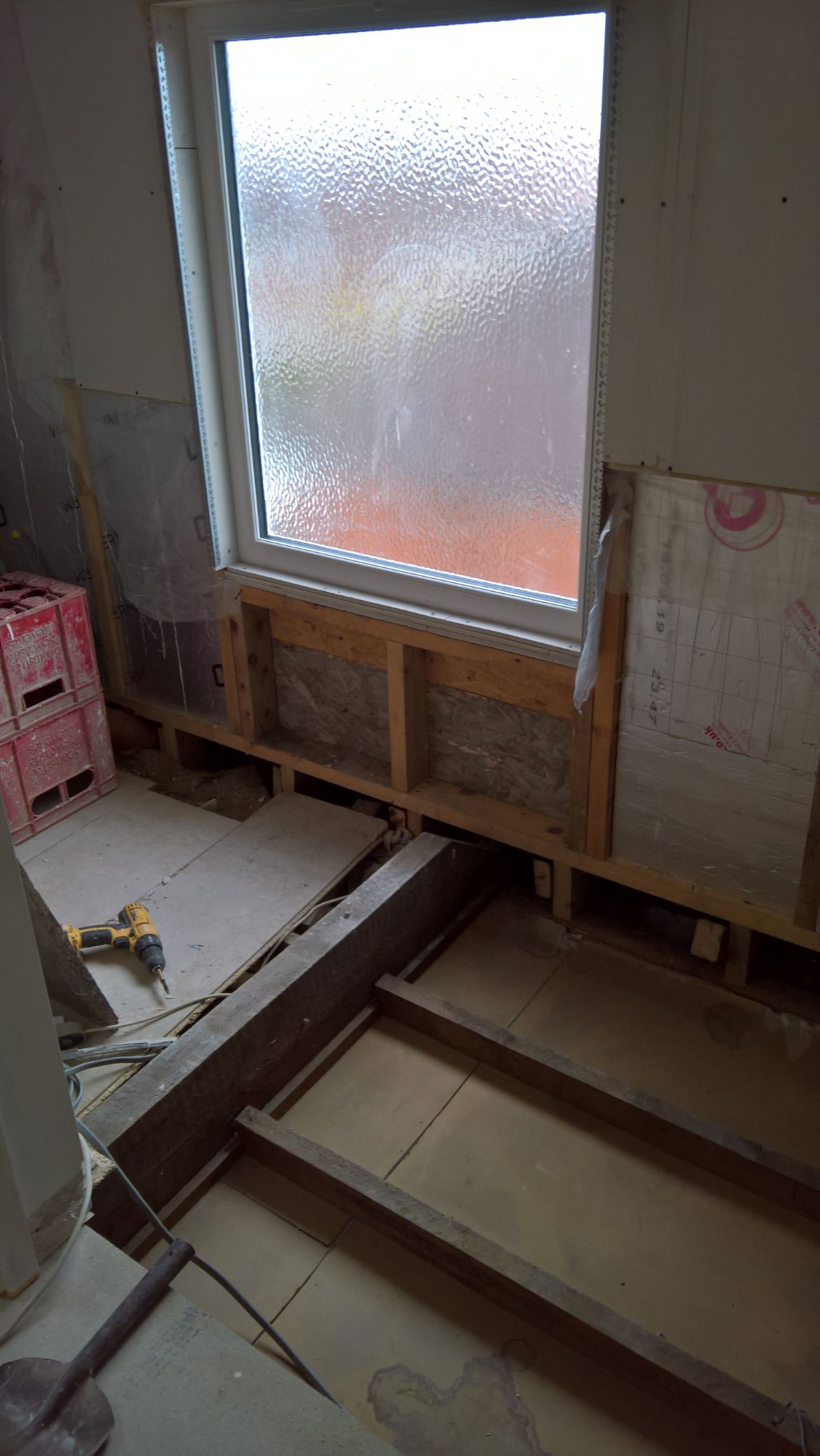 In the loft, before i cut out the landing, for the new stairs to come through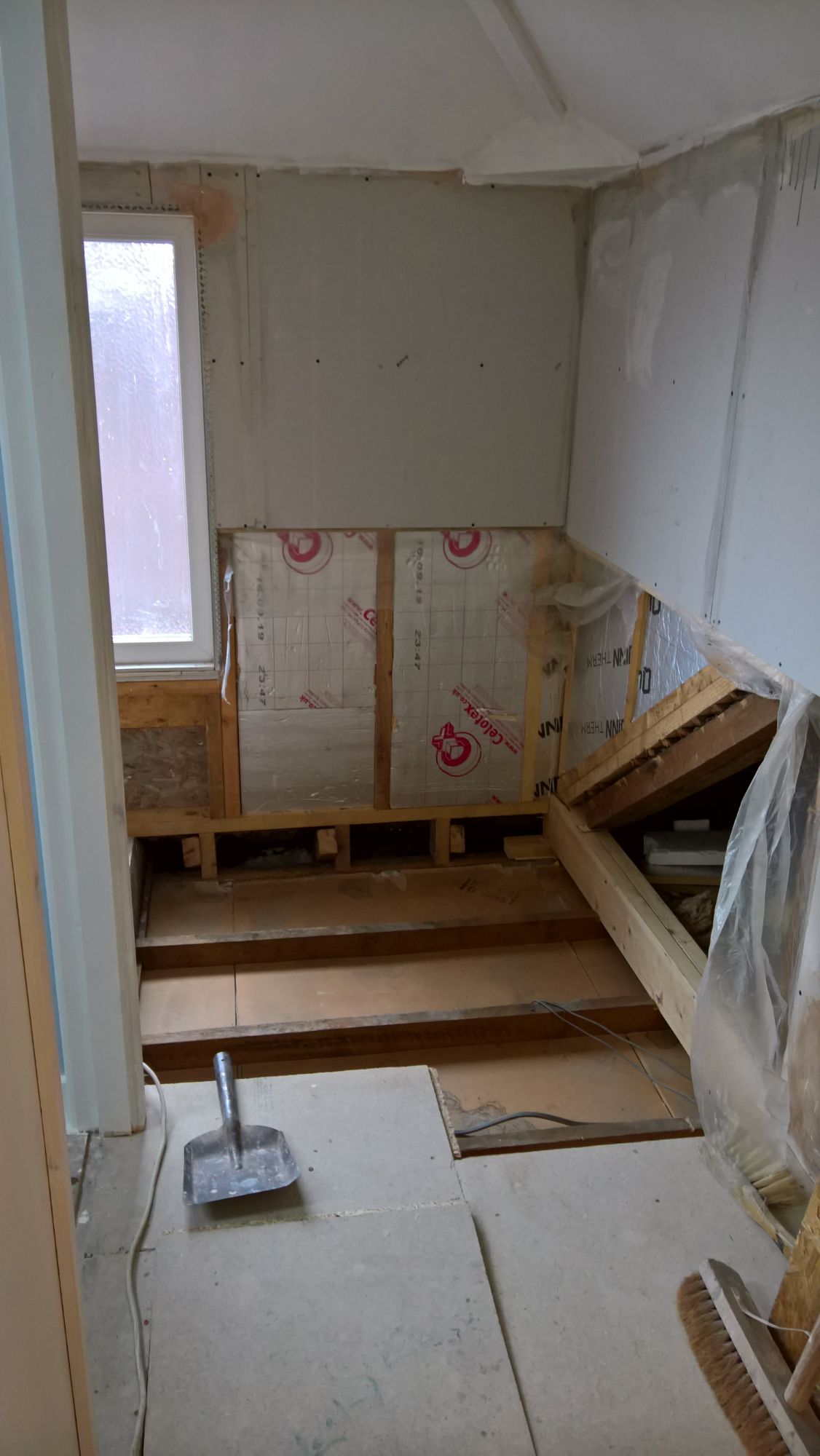 Cleaning all the mess out between the joists, before we cut out the stair well. Saves a lot of mess getting into main house.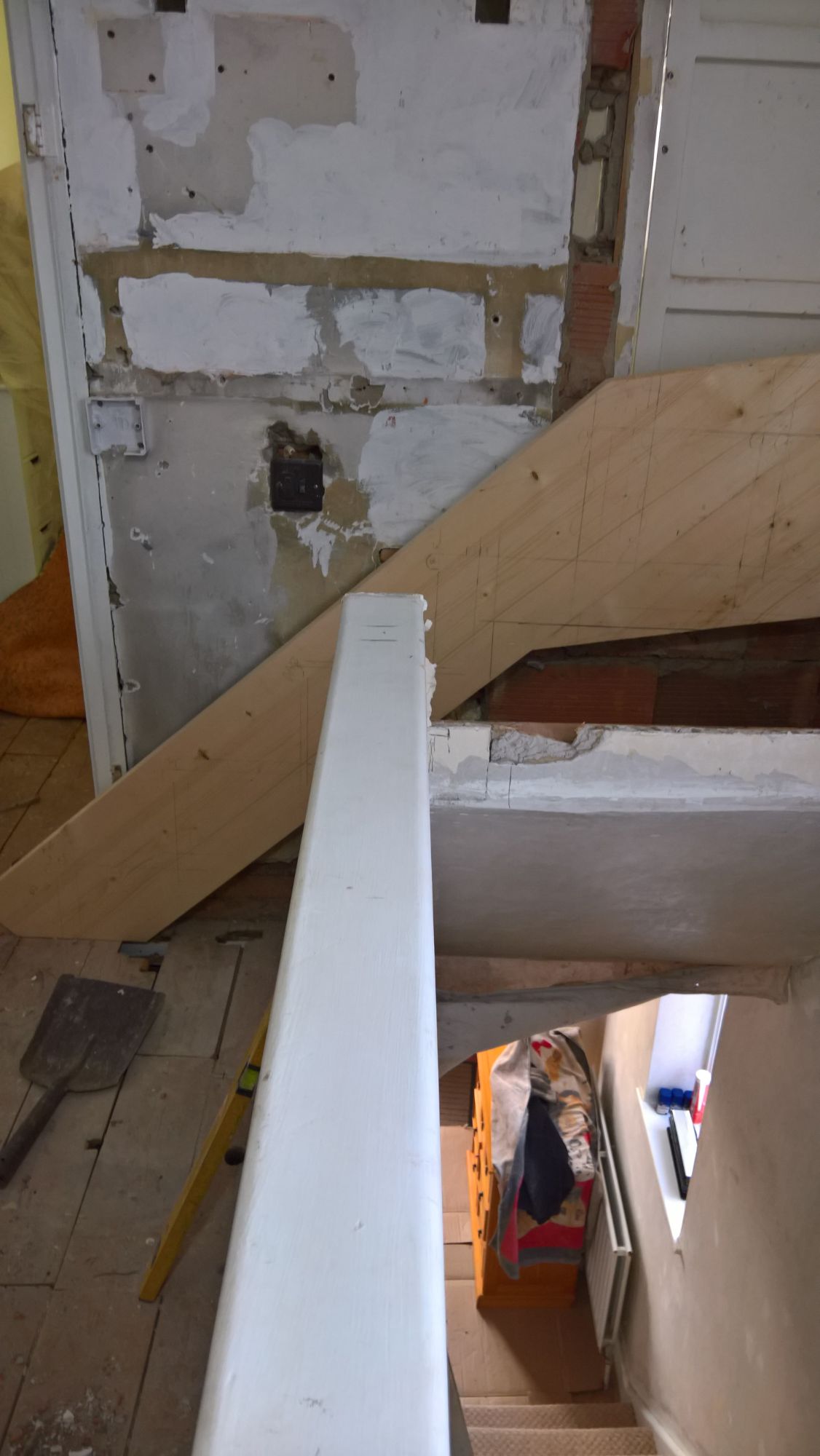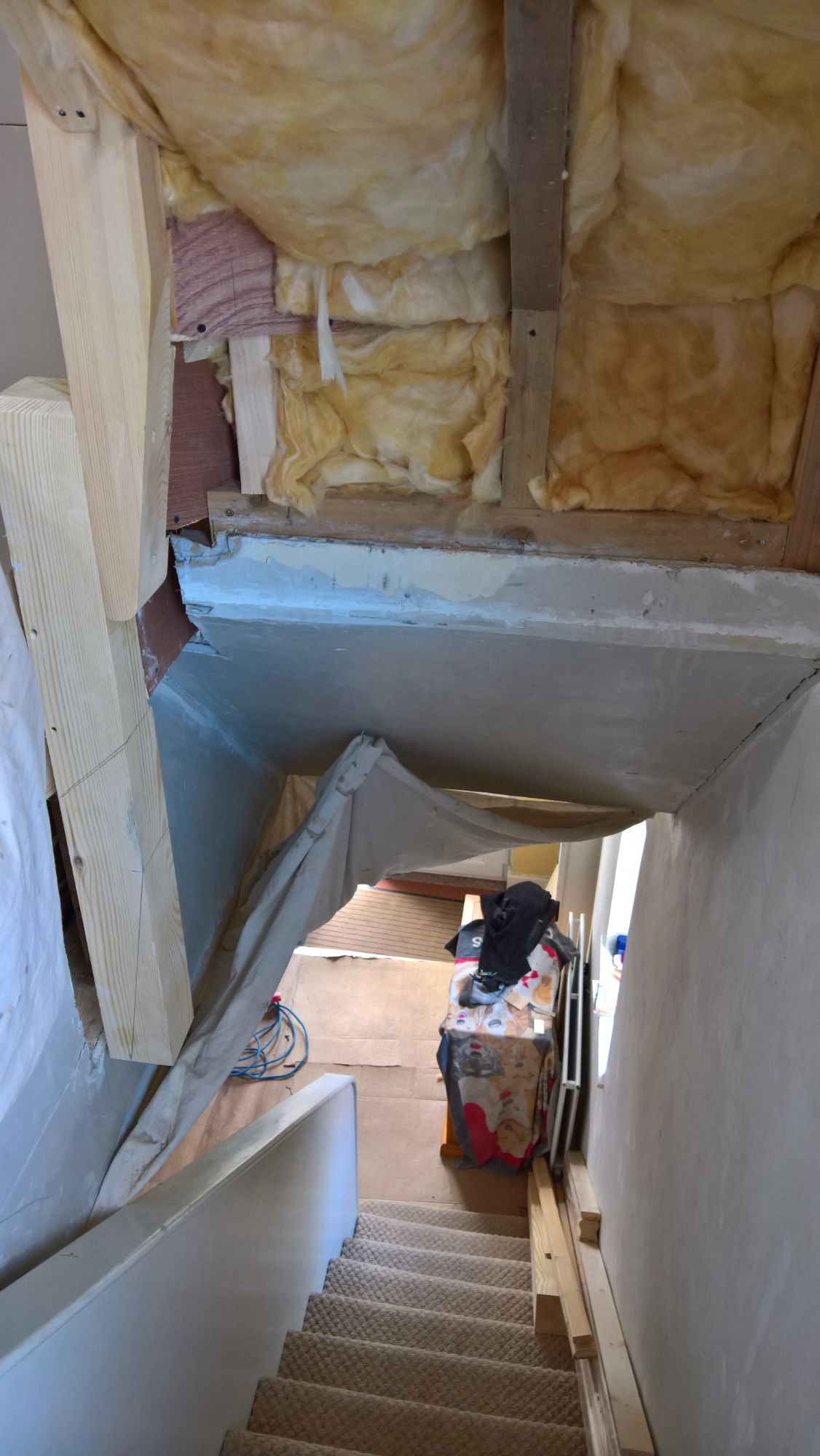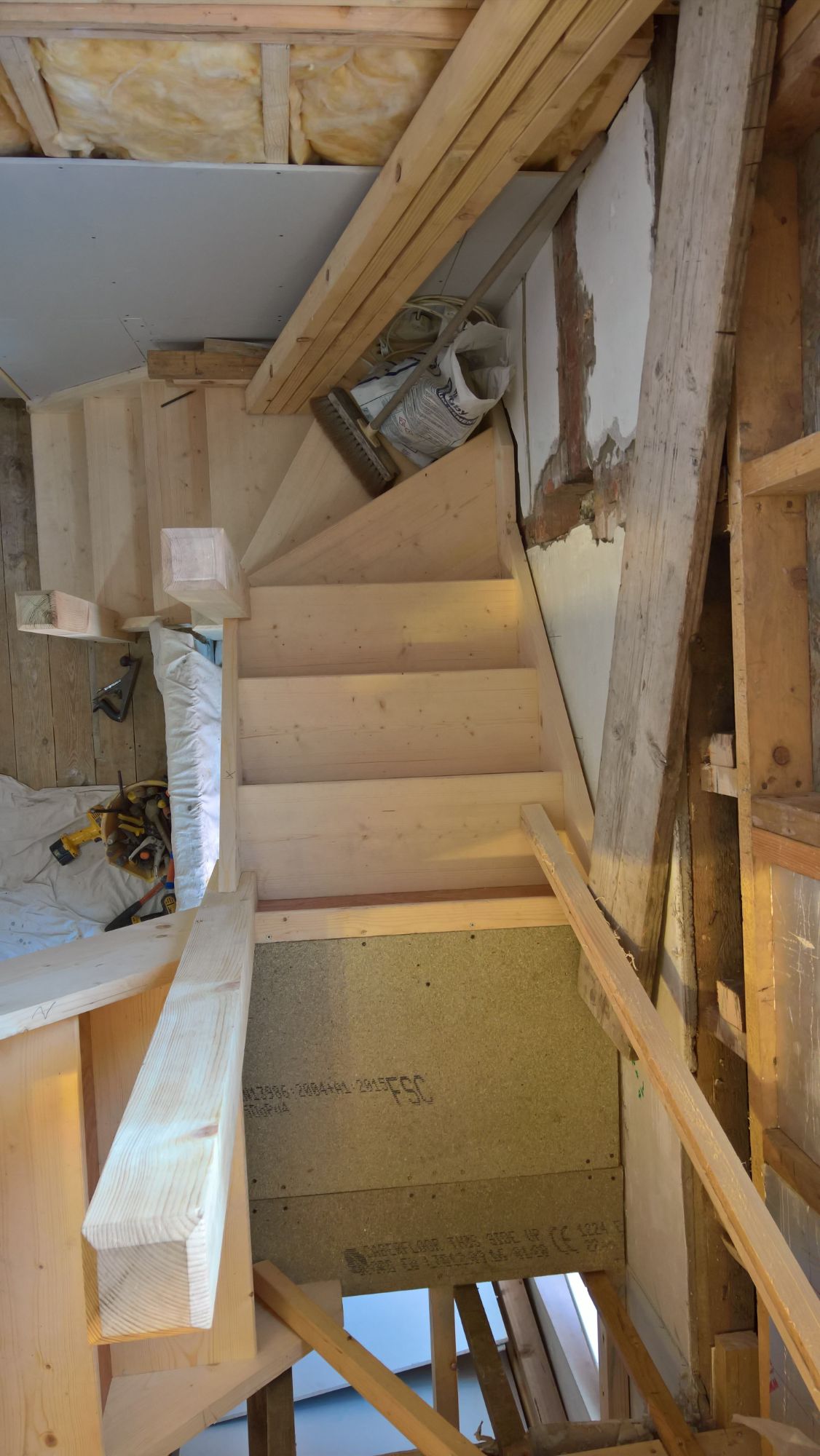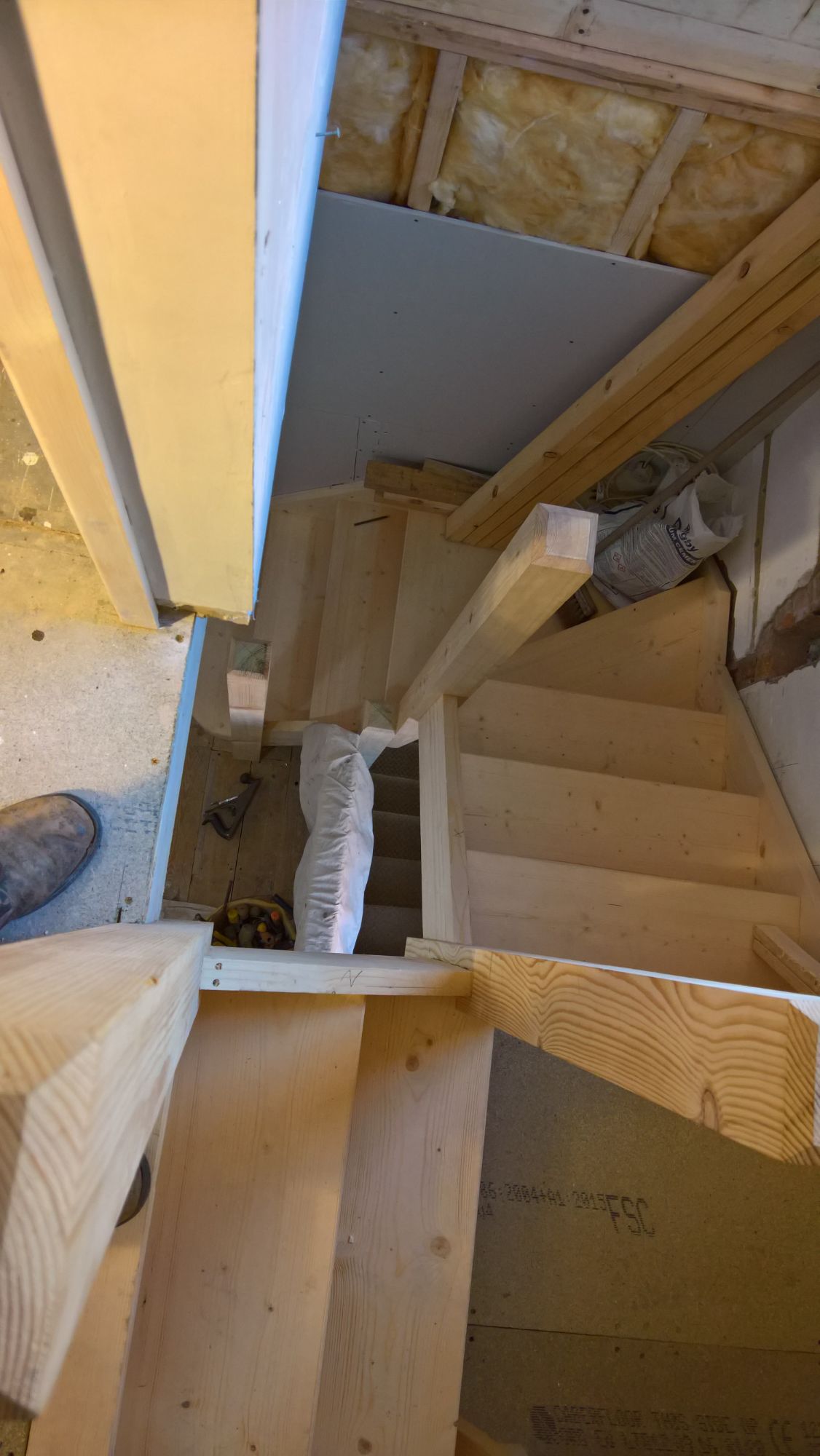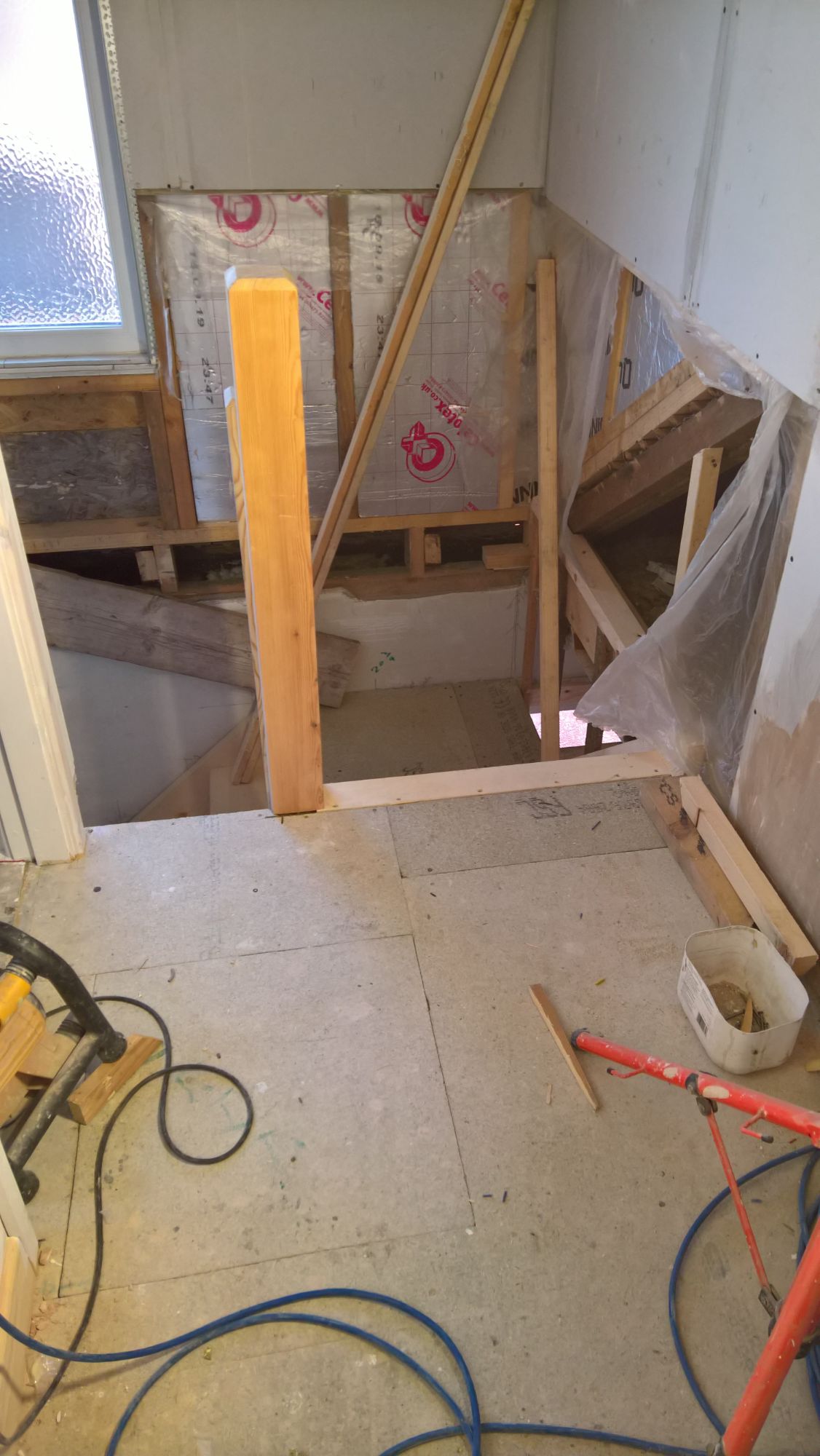 On top landing looking down the new stairs.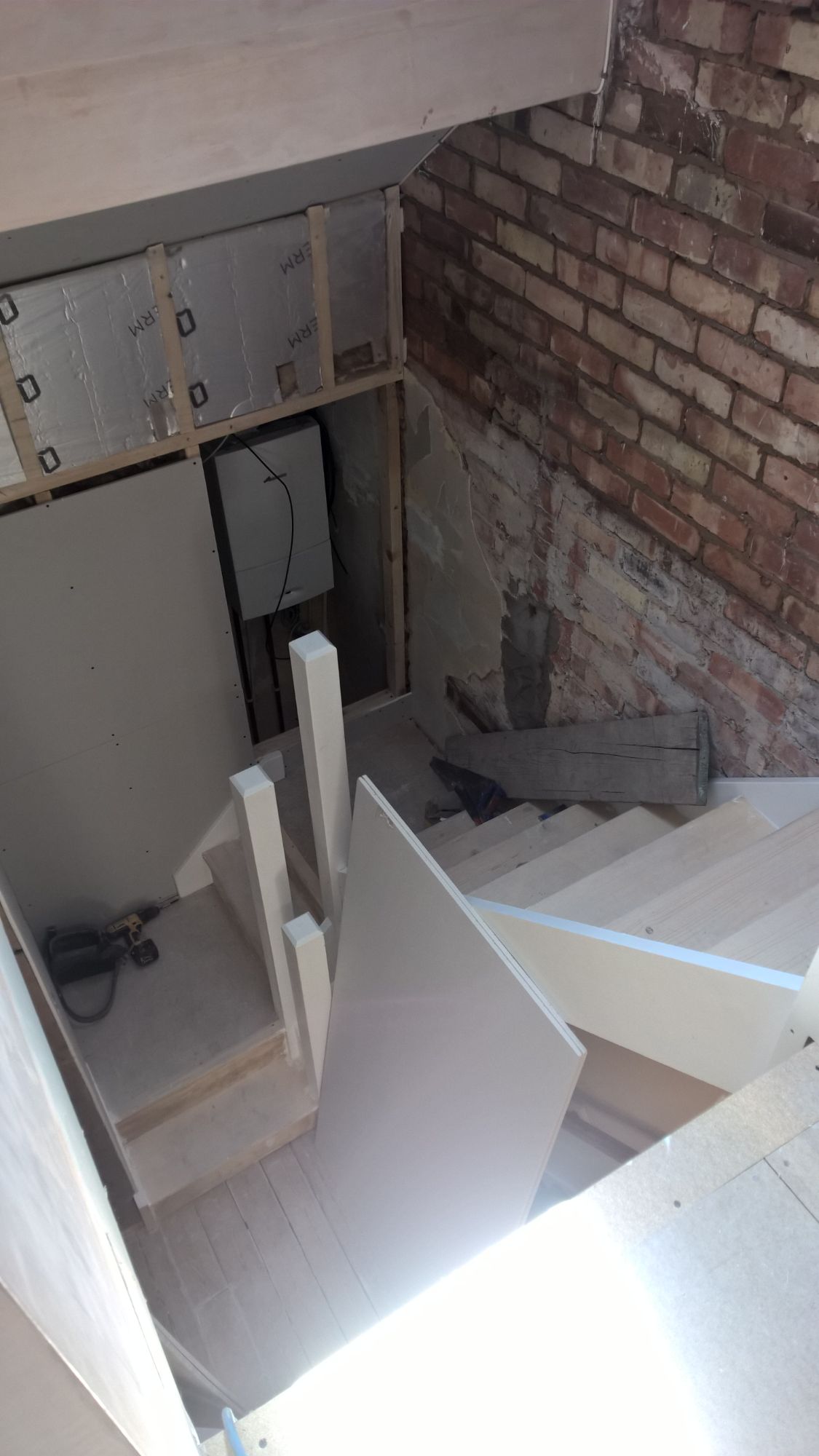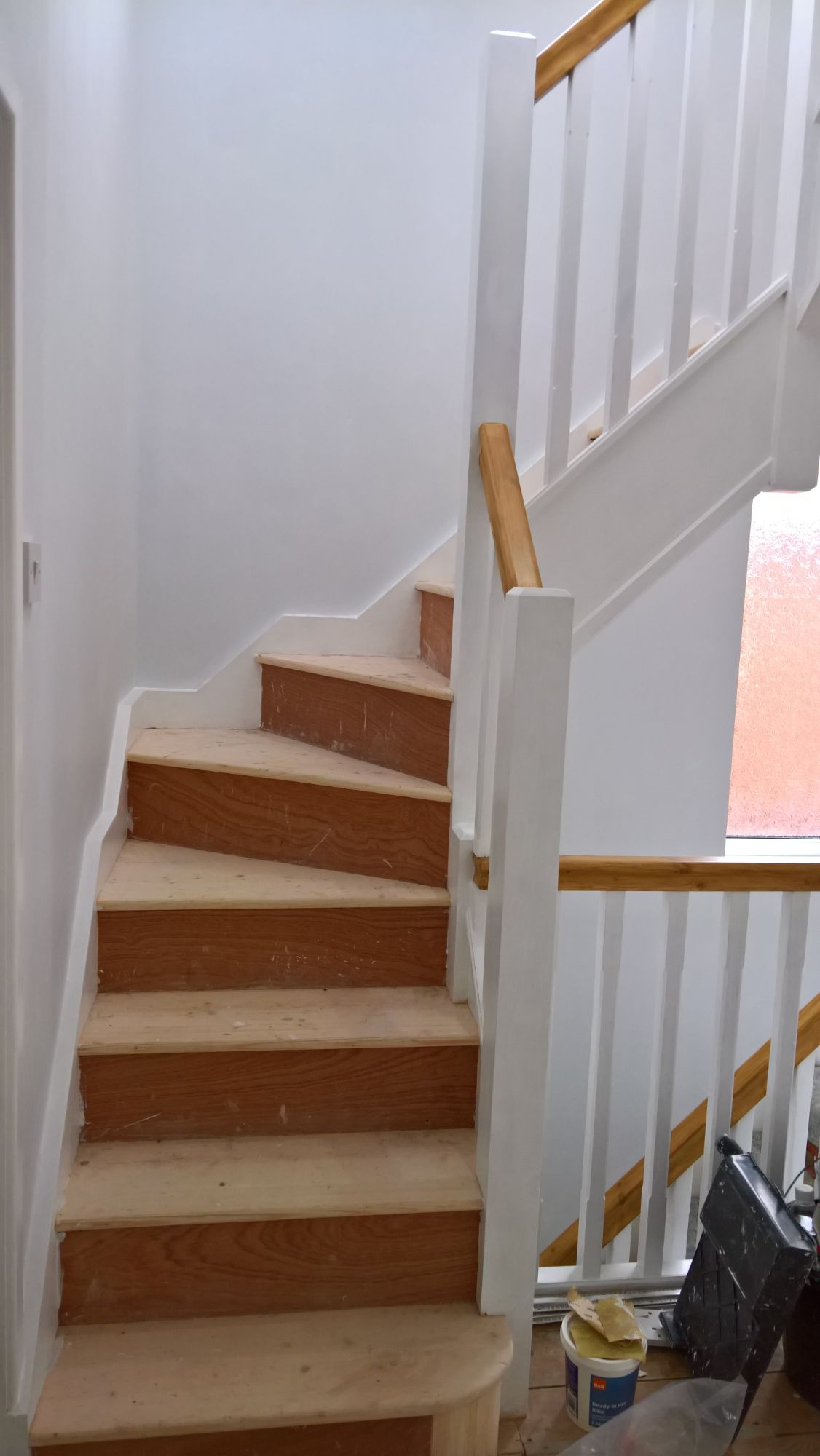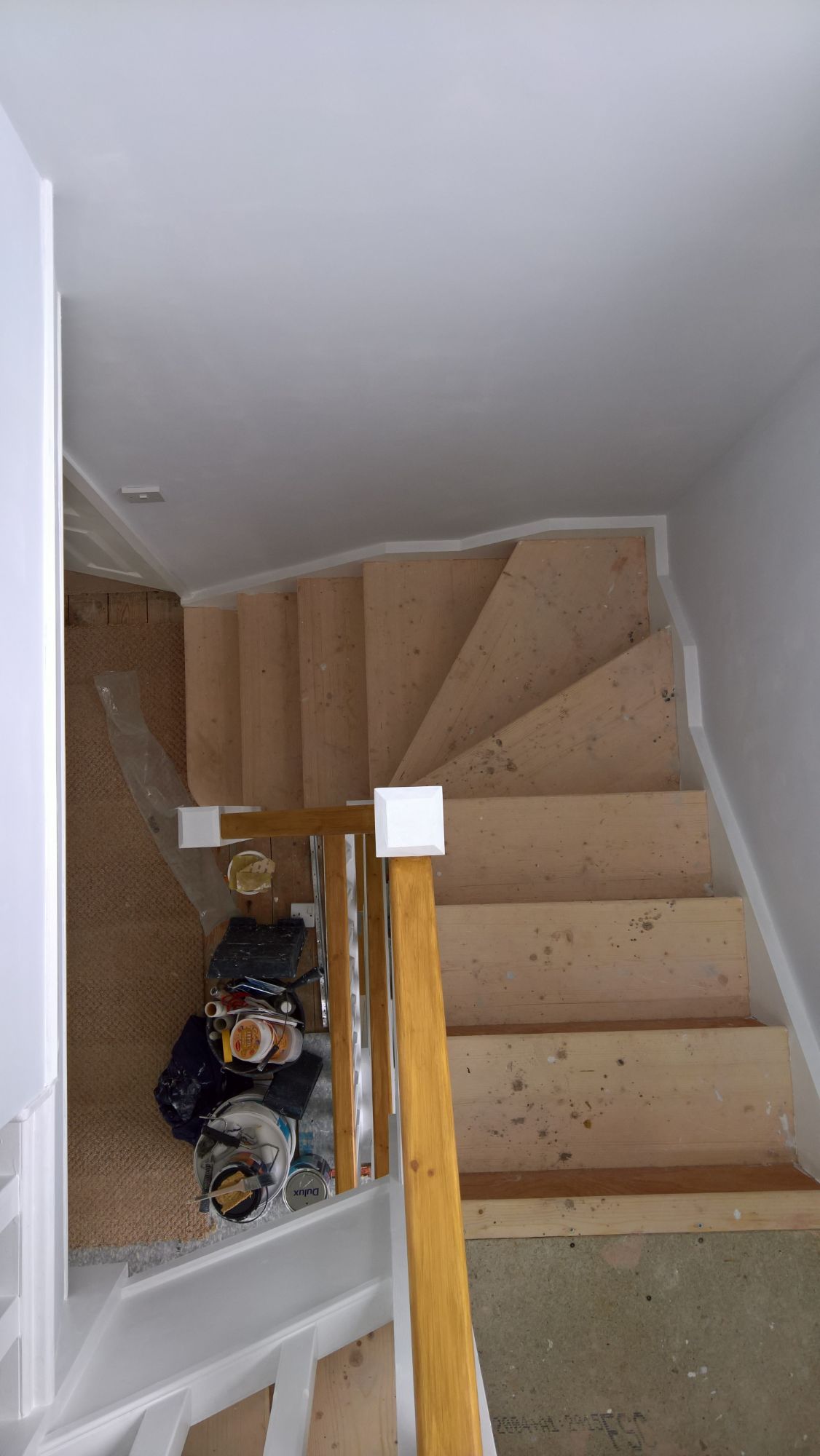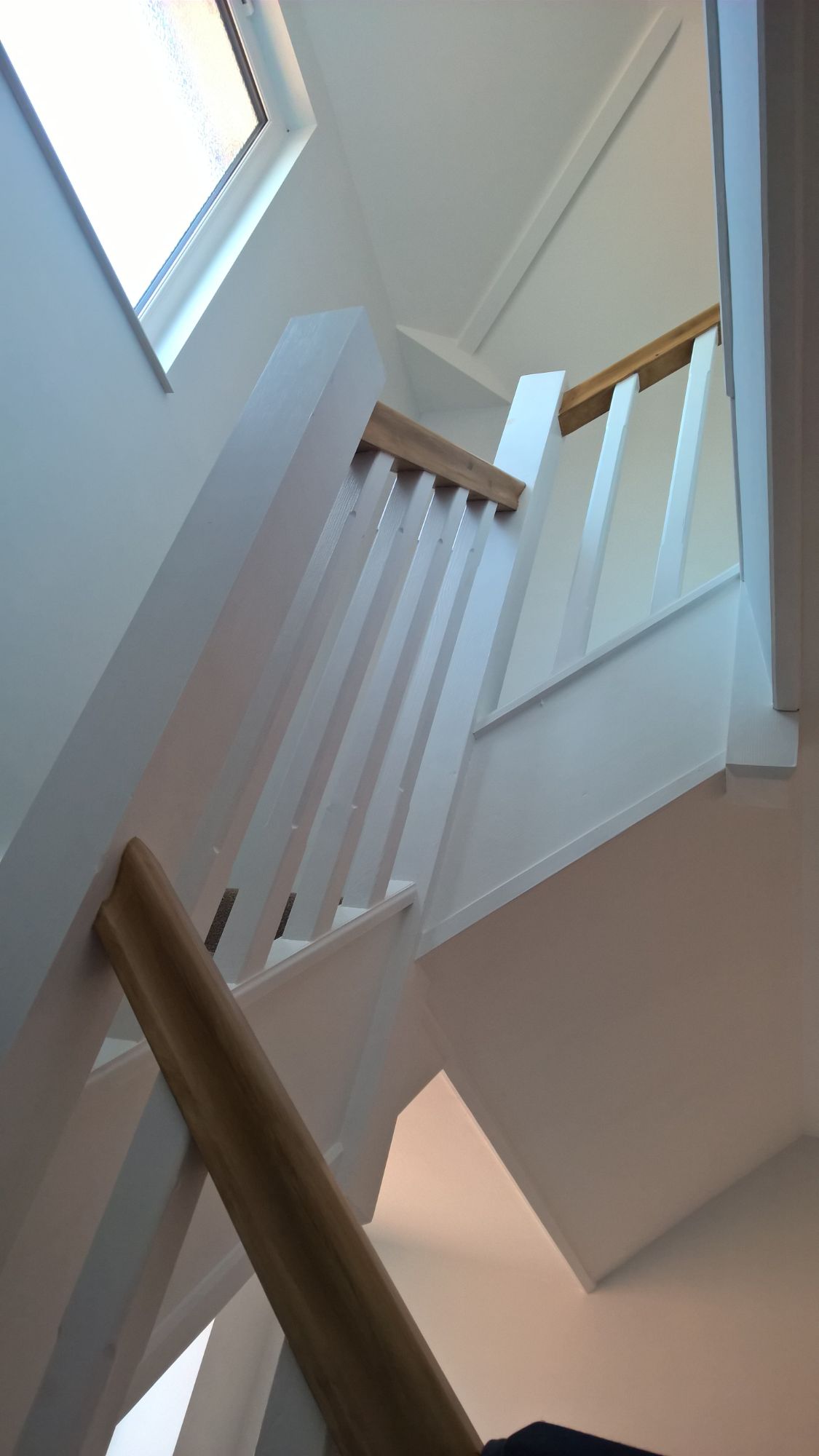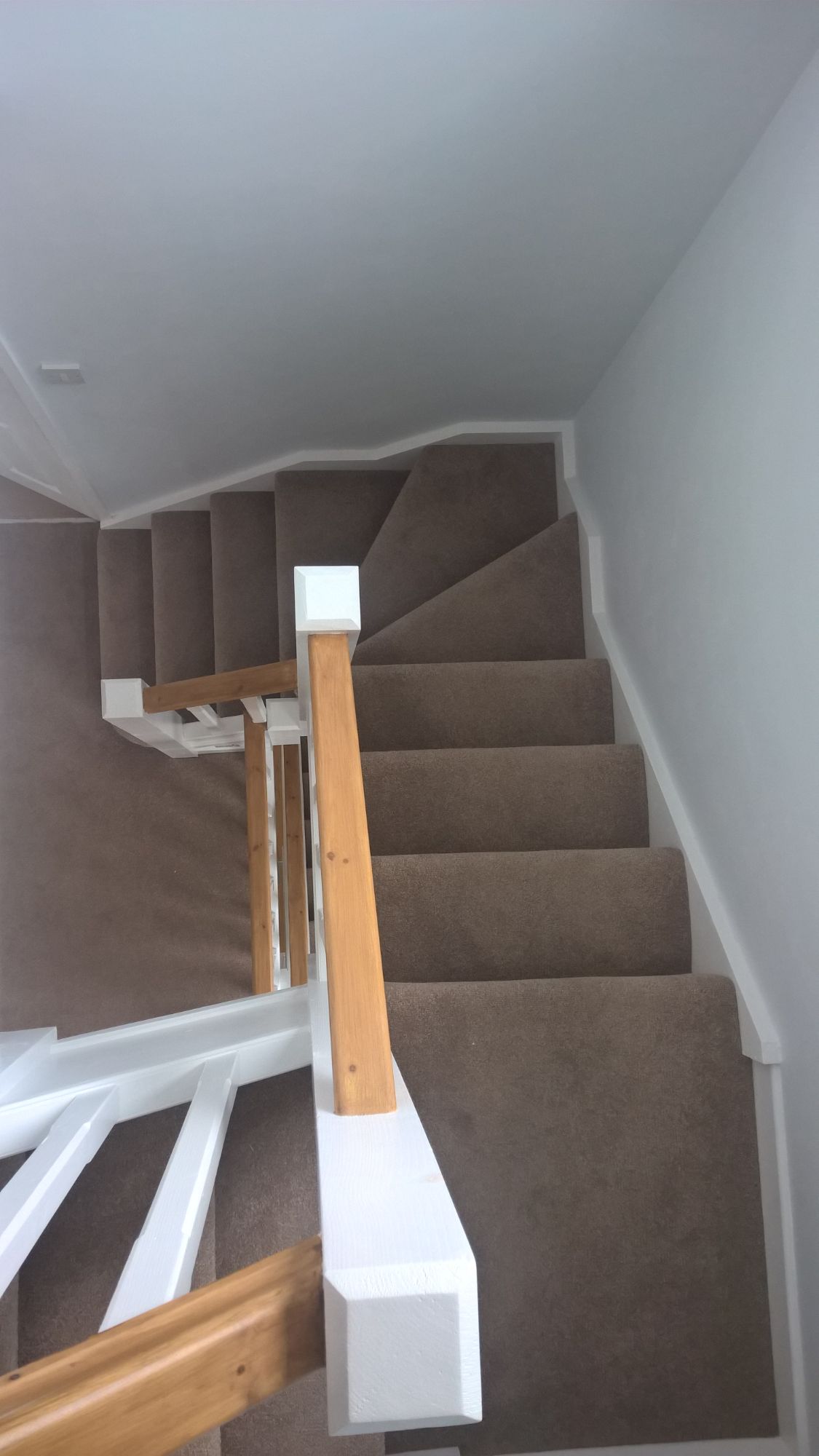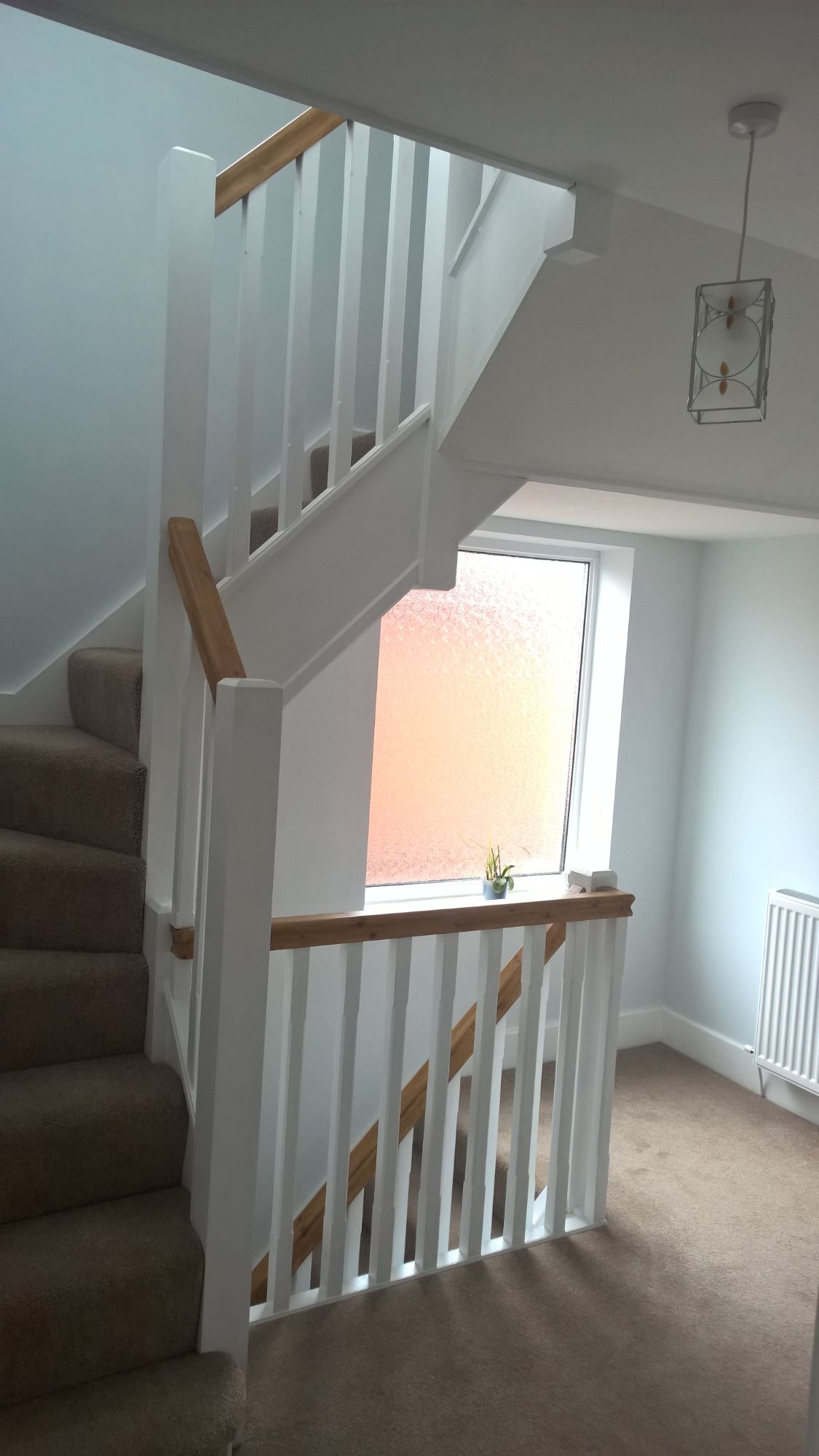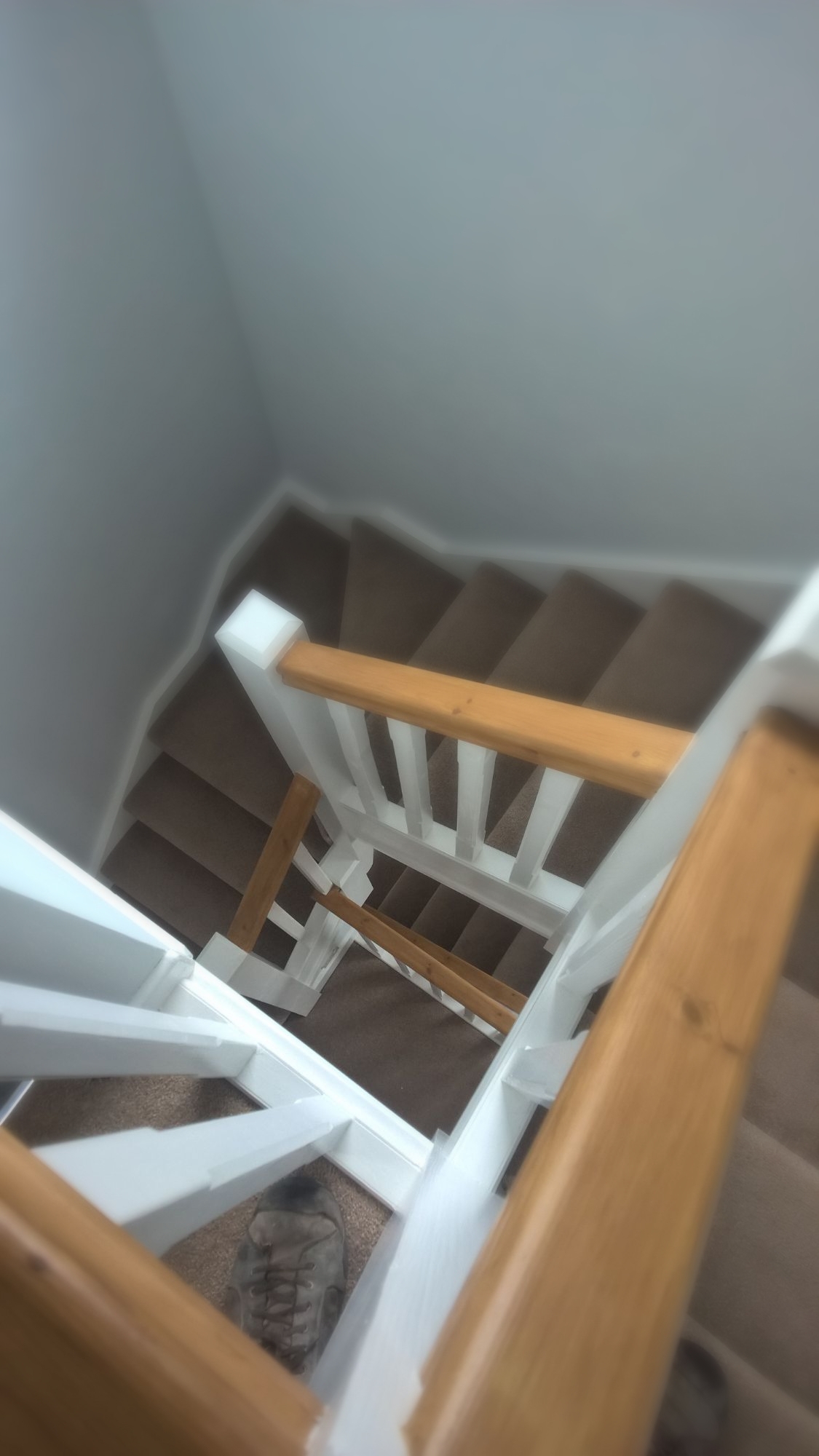 Making stairs so as the light from the Velux roof window shines down between the stairs to the lower landing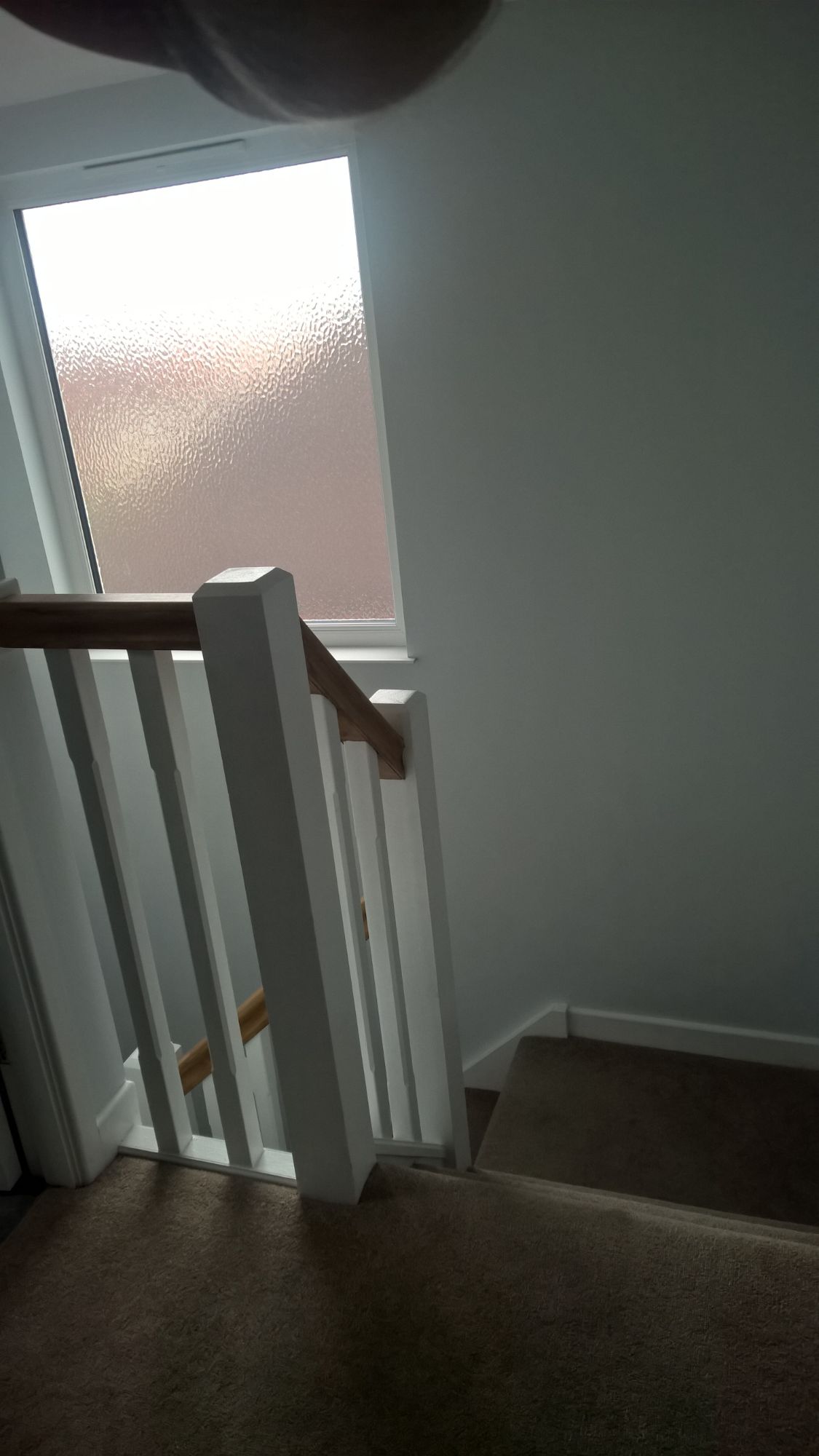 A few more sets of stairs, just to show you other ideas too.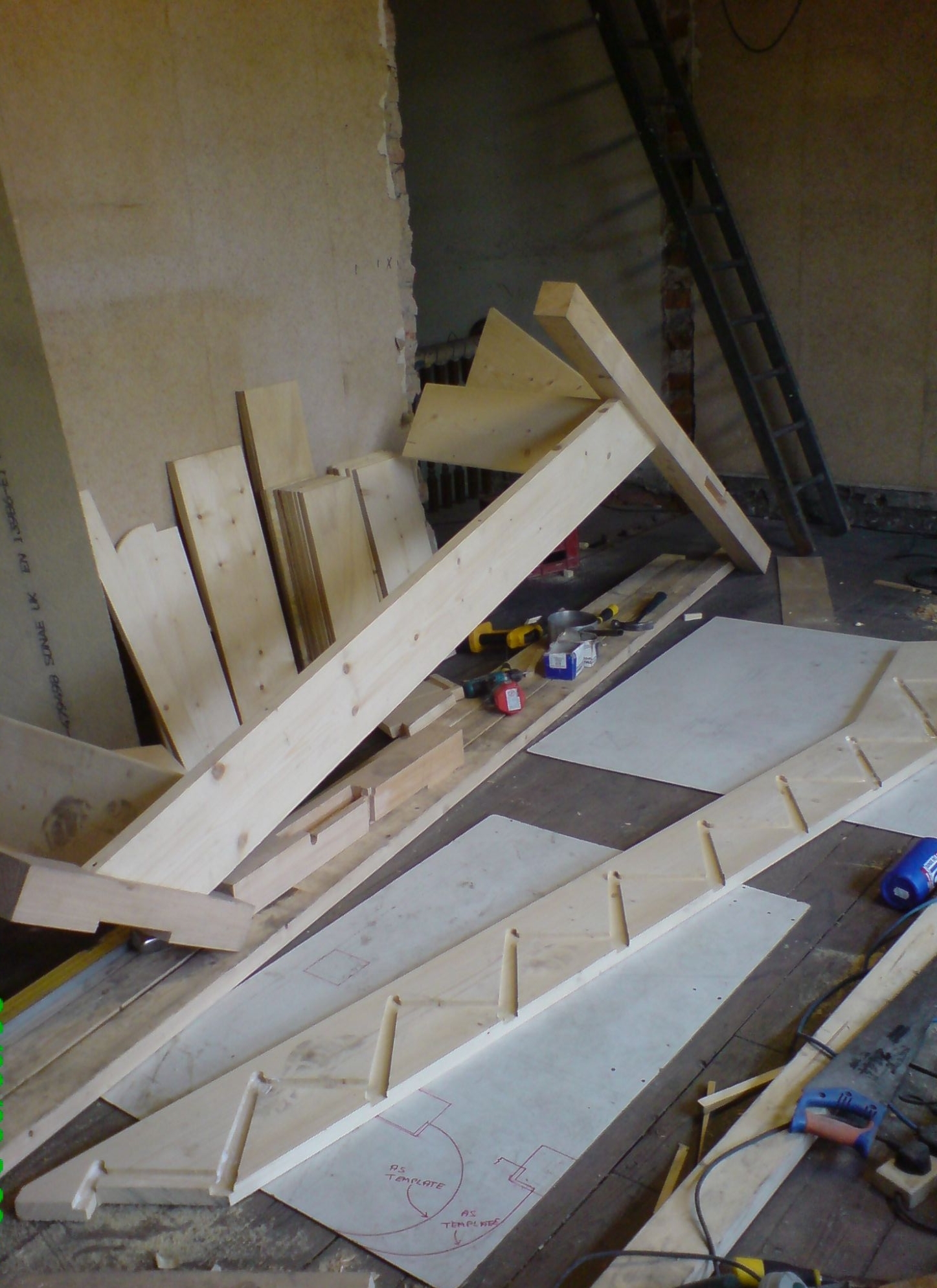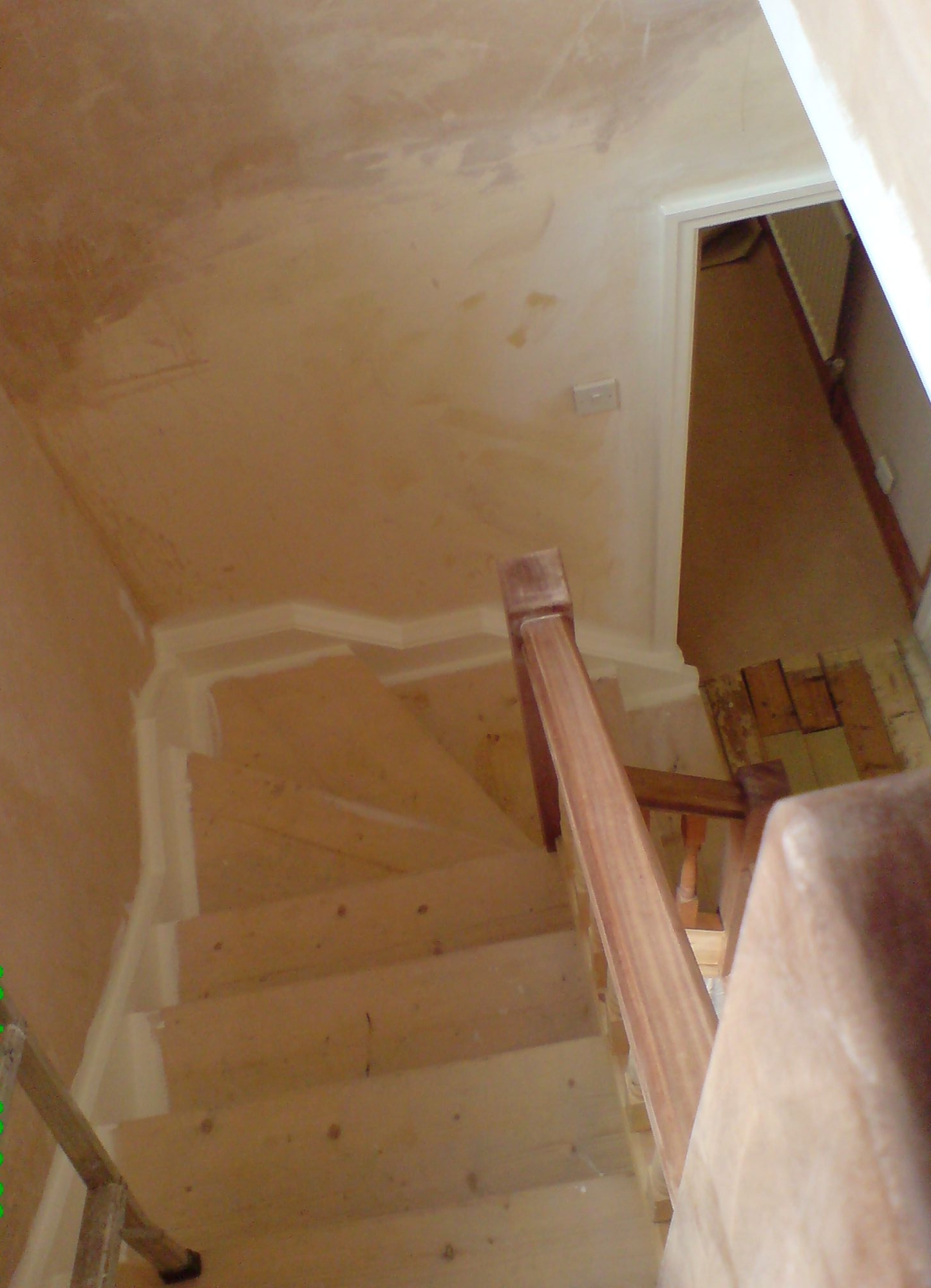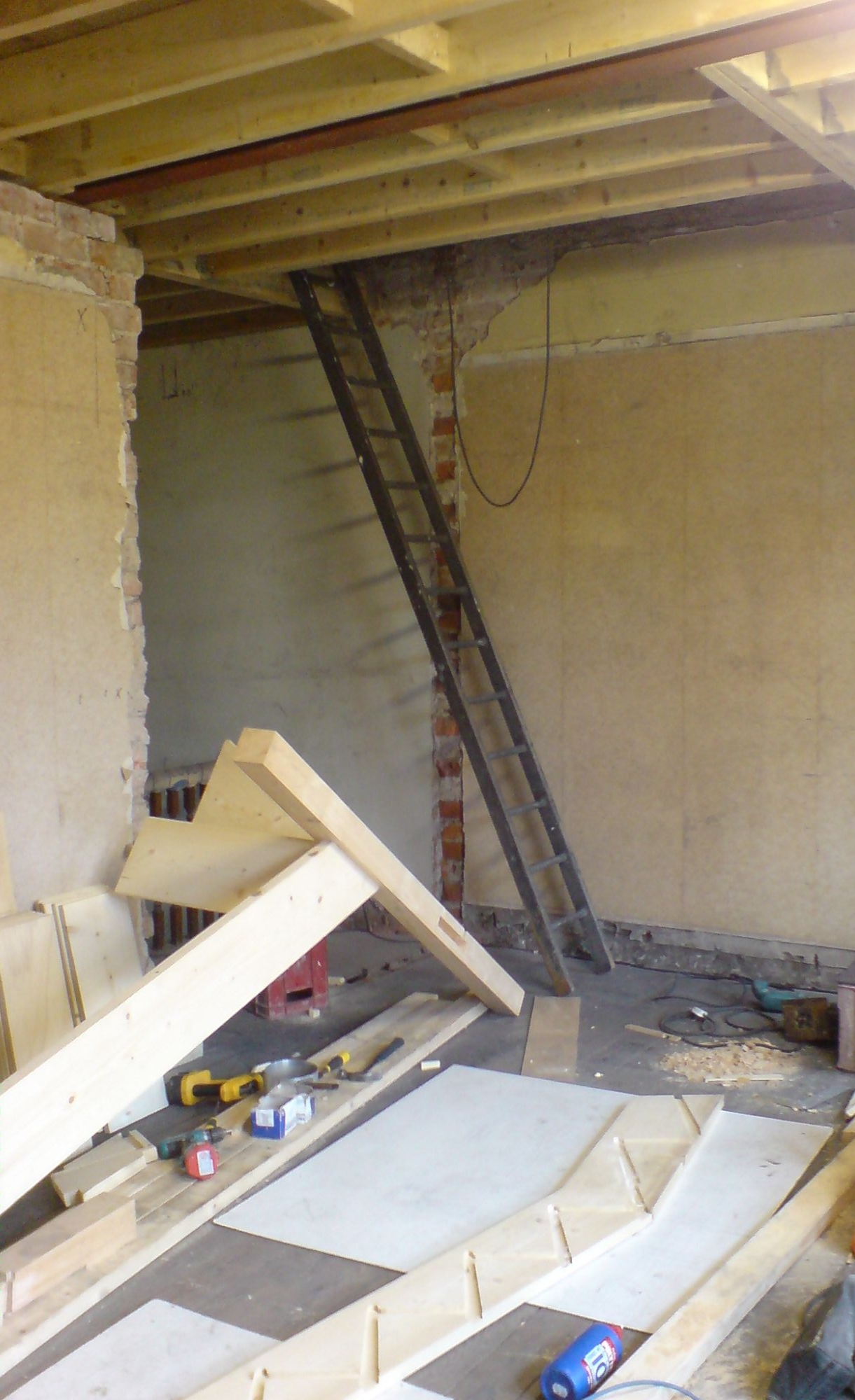 See the template for the winders, on the white plywood on the floor.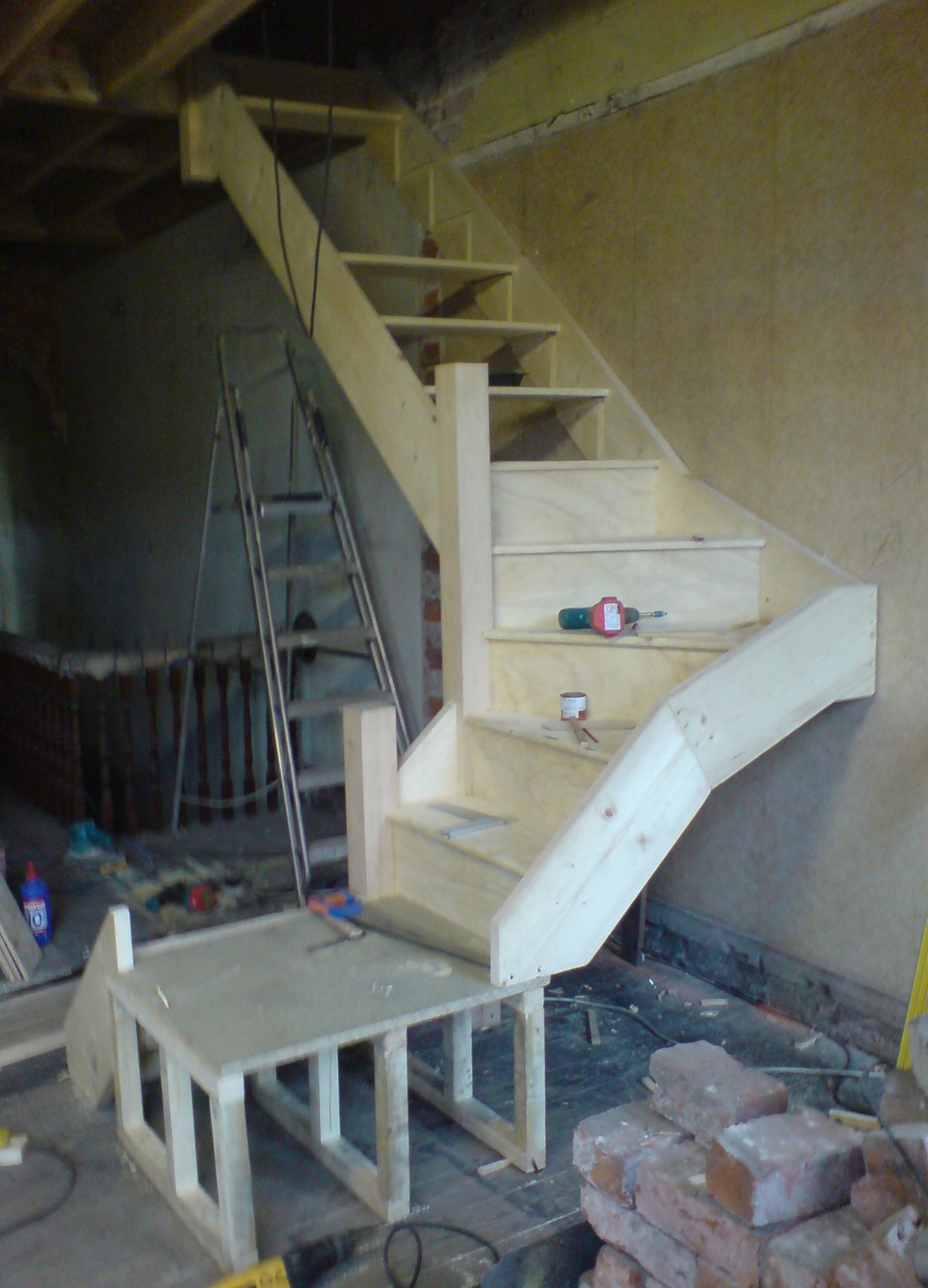 These stairs , i fitted before the walls to the bedroom went up. this way i could fit the walls close to the stairs with no wasted space.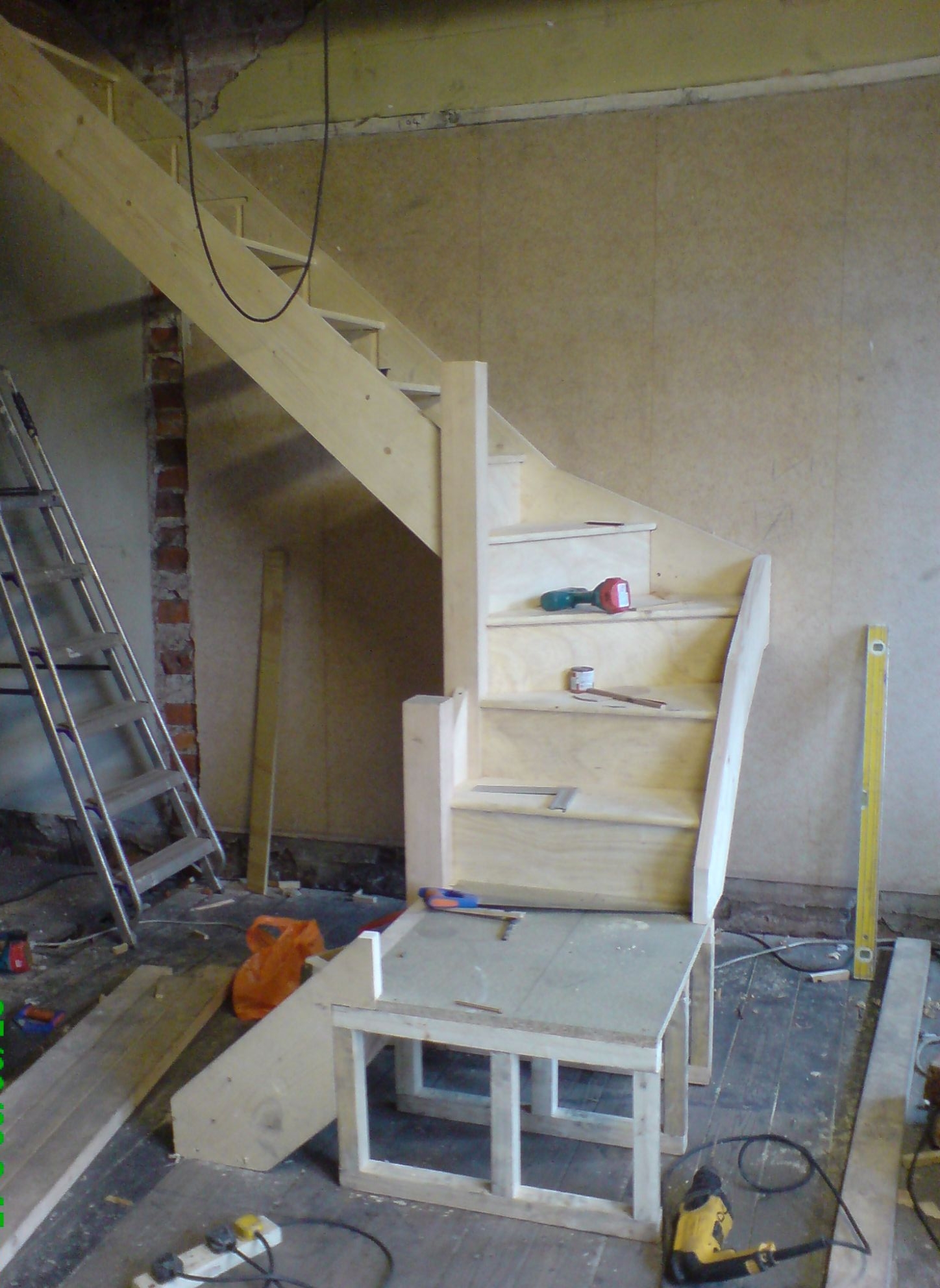 Formed storage cupboards under stairs with door access, to finish off.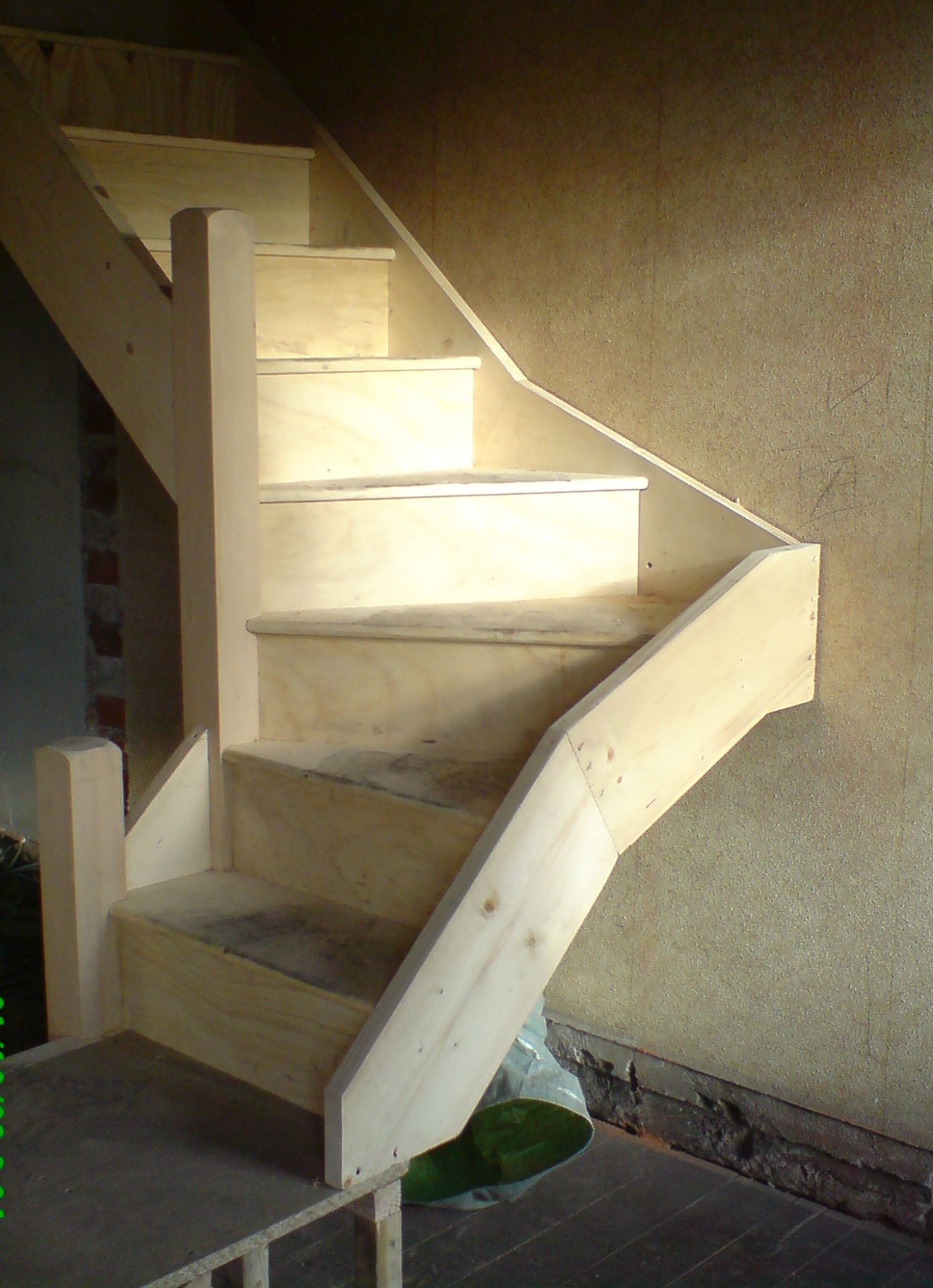 All my own work here too!